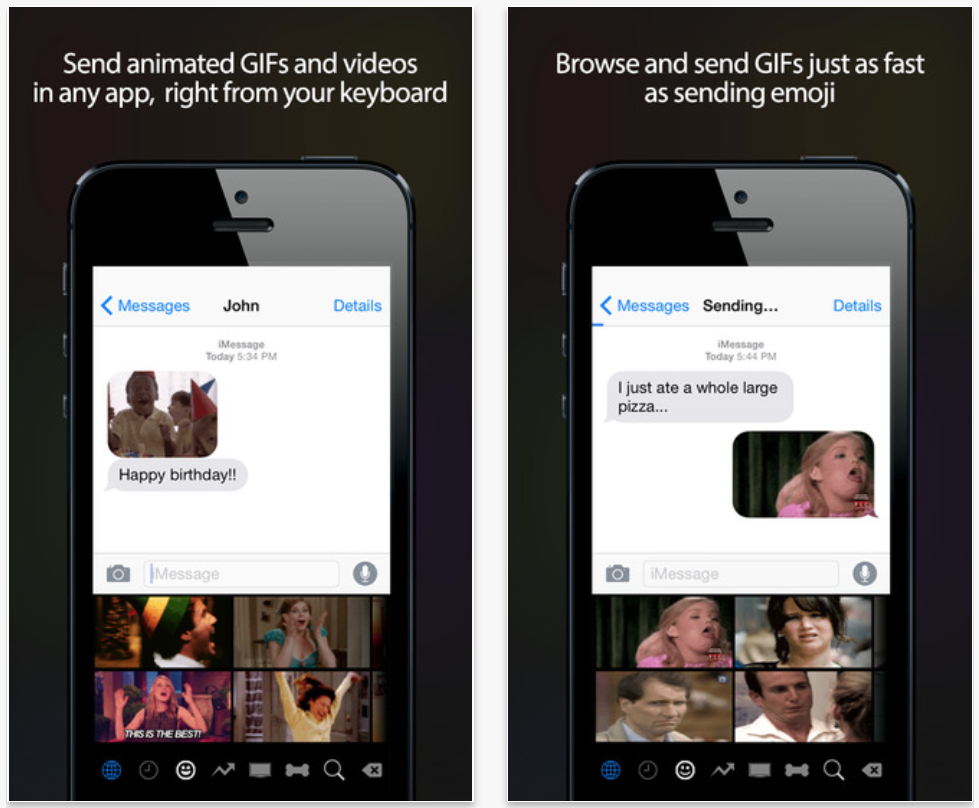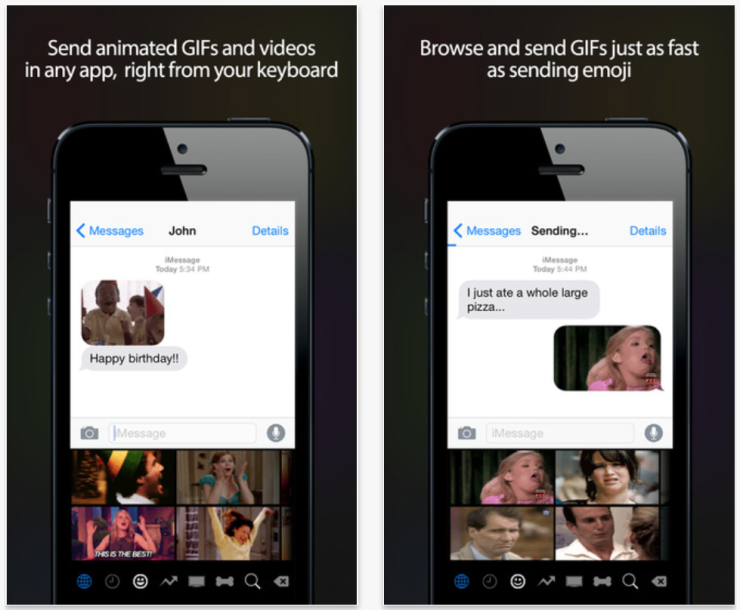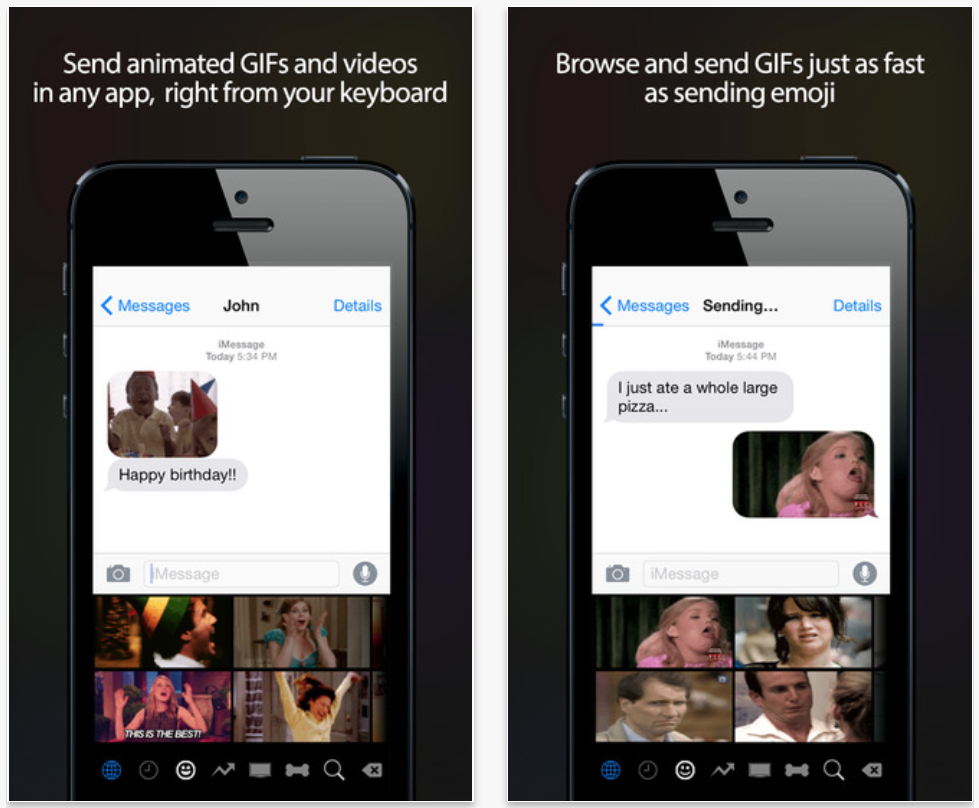 They make you laugh. They help you get a point across. They sum whatever it is you're feeling in a few frames. That's what GIFs does for you, in a nutshell. And unless you're always on the prowl for the latest GIFs on Reddit or elsewhere, it sometimes takes you a few minutes of searching before finding the one that you want you use to do any (or all) of the above.
But that's where the Giffsy keyboard comes in. It's an app for iOS 8 that lets users insert GIFs that they deem appropriate into the conversation. The app comes with a built-in library of GIFs to choose from while allowing users to save new ones they come across using Safari.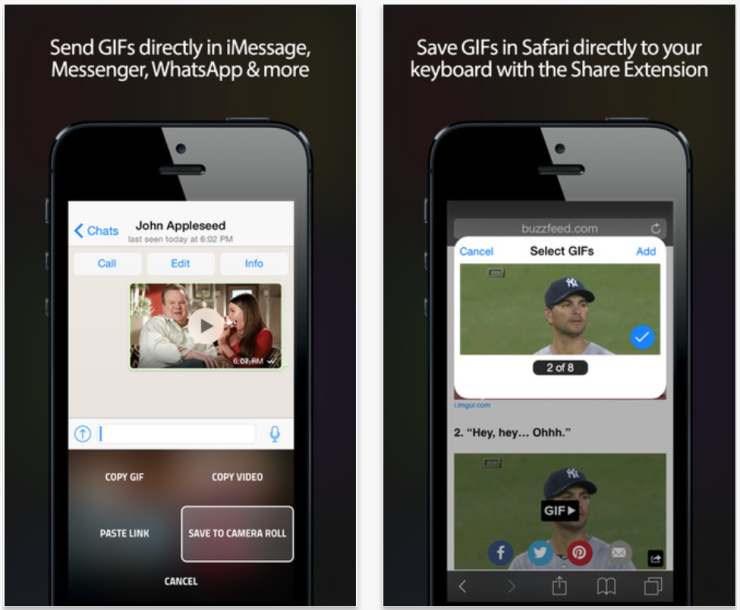 You can even get in on the action and make your own GIFs (yes, Riffsy has an app for that, too.) You can download the GIF keyboard here.
VIA [ Laughing Squid ]