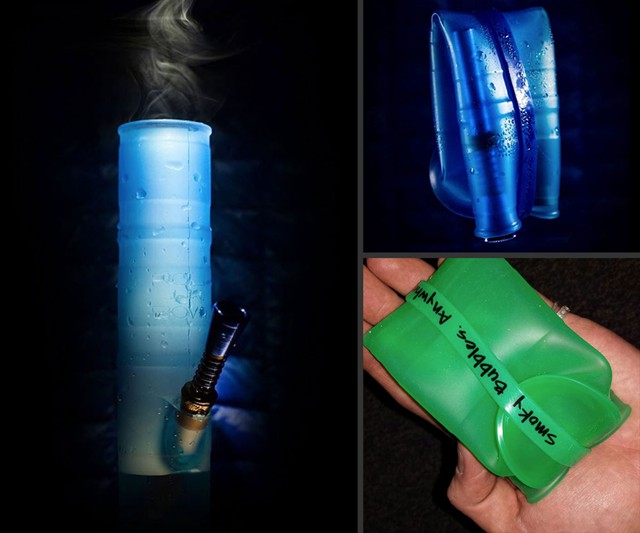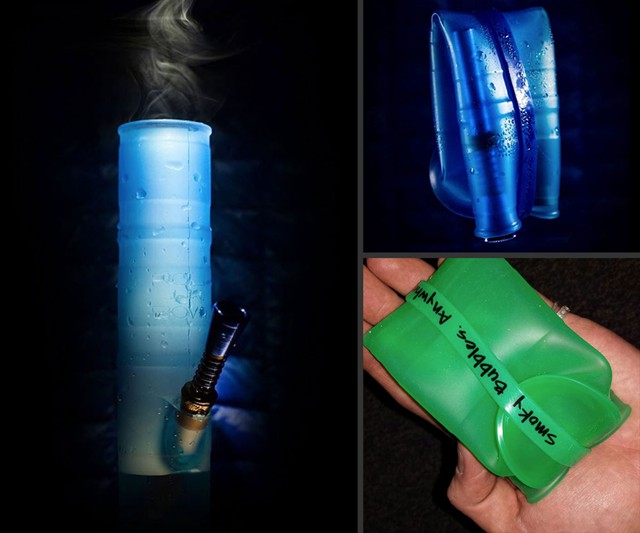 Planning a trekking trip and deciding what to bring? You might be considering leaving your water pipe behind since it takes so much space in your backpack. But with the Roll-Uh-Bowl, you don't have to compromise. It's a full water pipe made from silicone, which means you can fold it up when you're done using it. Here are some features:
• 8″ tall unfolded

• 1-1/2″ diameter

• 9mm Graffix™ Composite Down Stem w/ GLID 1way stopper ball

• 9mm alloy eject a bowl

• Folds to fit into palm of hand

• Odorless & flavorless

• 100% Grade VI Healthcare Silicone

• Easy to clean – Dishwasher Safe
Seems like a pretty good product for any enthusiast, and at $35, the price certainly is right.
[ Product Page ] VIA [ DudeIWantThat ]