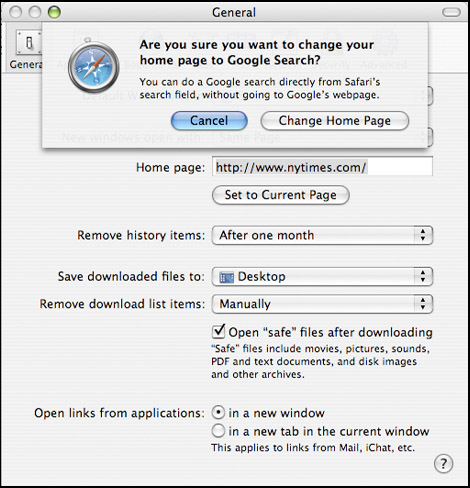 By David Ponce
Fun little piece of non-news: If you're using Apple's Safari, changing your homepage to any website in the world is a breeze; but if that site is Google, the browser throws this prompt at you:
"Are you sure you want to switch your home page to Google search? You can do a Google search directly from Safari's search field without going to Google's webpage."
Of course, the likely reason this is happening is that Apple gets paid every time someone does a search through Safari's search field, but it's interesting behavior nonetheless.
It's possible that this has been around for some time (and we hear it does the same thing with Yahoo!), but it's the first we hear of it.
VIA [ The Raw Feed ]