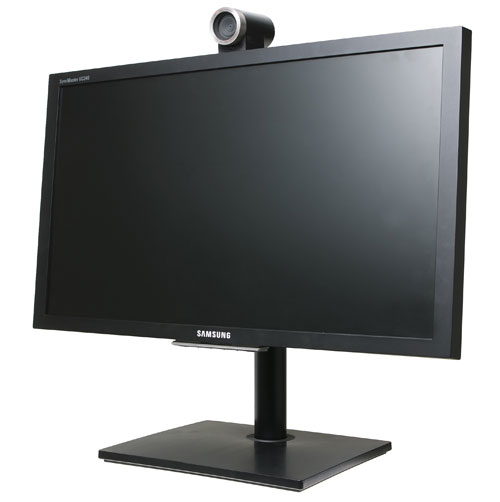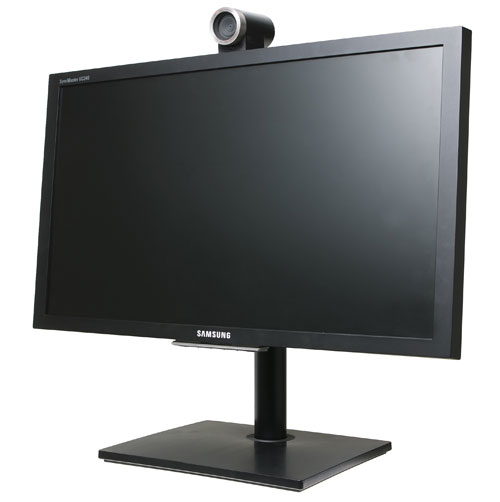 By Shane McGlaun
Before the global economy went into the crapper, many businesses held quarterly or more frequent meetings to talk strategy and other items. Many firms flew employees in from all around the country to attend these meetings. With the poor economy today, flying people in has become too expensive and many businesses are going to hd video conferencing instead.
Samsung has announced a new video conferencing LCD called the VC240 that integrates all of the components needed for HD desktop video conferencing into a 24-inch LCD that works as a computer monitor as well.
The VC240 uses V2oIP for communications and is compatible with all other VoIP systems and SIP control units. Video is compressed with the H.264 codec and the camera is a 5-megapixel unit with a noise-canceling microphone. Contrast ratio on the LCD is 1000:1 and the VC240 will ship this fall for $1,999.