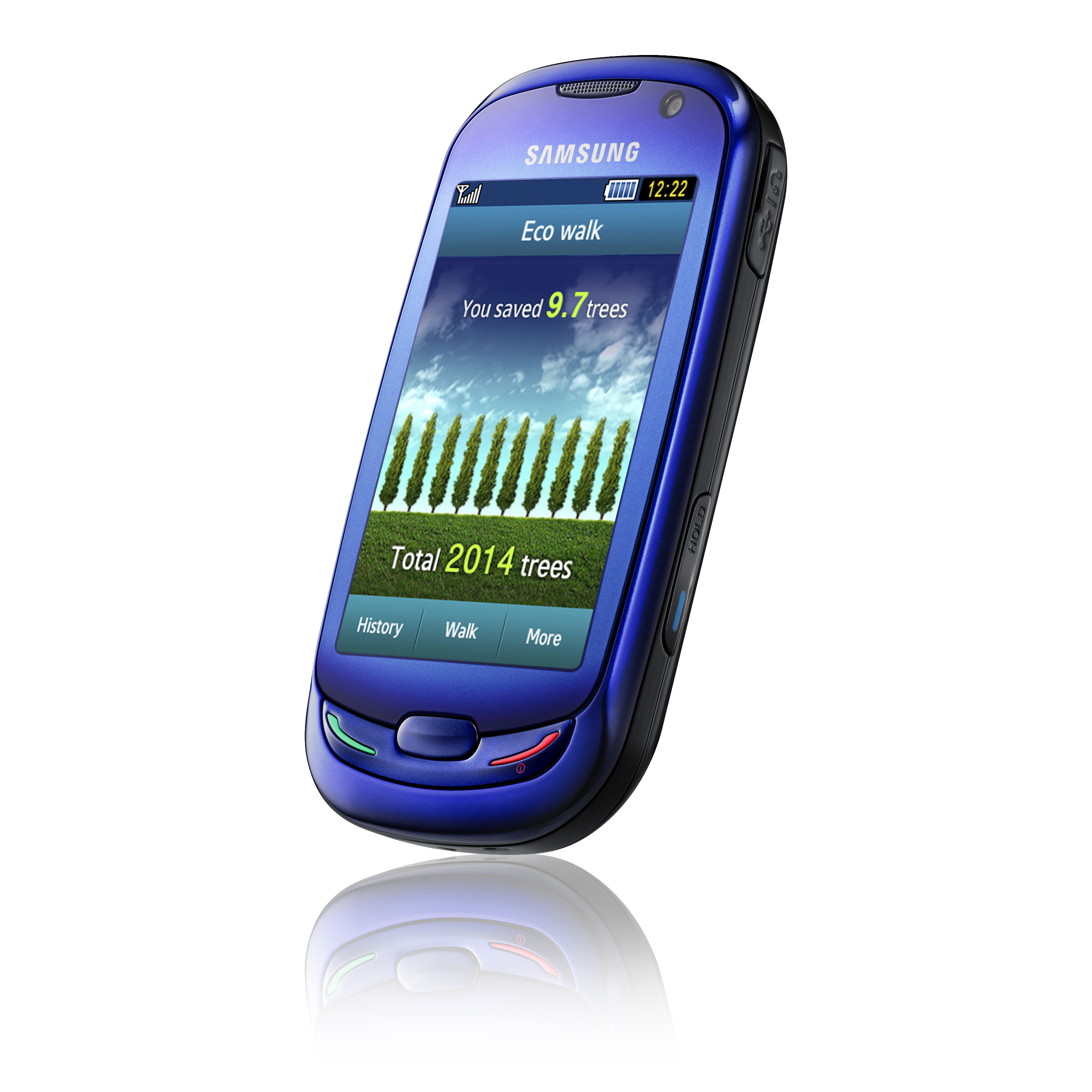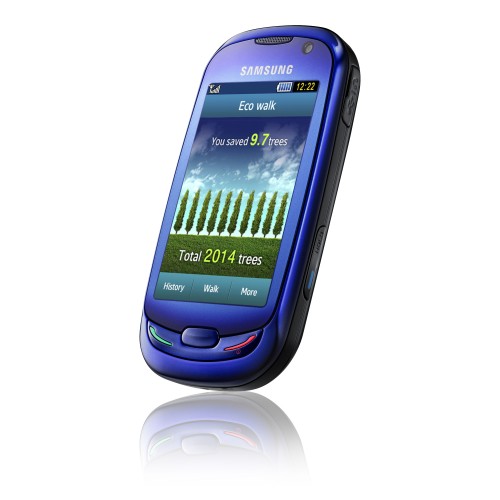 Article courtesy of John Beck, from The Processor.
Have you ever wished your phone was a little more environmentally friendly? I haven't because I'm a thoughtless oaf, but for tech-savvy eco warriors who have, Samsung has launched the Blue Earth handset.
The touch screen eco-phone is made from material extracted from water bottles, and is free from nastiness like bromine-based flame retardants, PVC and phthalate esters. It also sports a built in solar panel to take advantage of what Samsung helpfully points out, is one of the most eco-friendly energy sources.
The Blue Earth ships with a "unique user interface designed to draw attention to preserving our fragile environment." Less impressive than it sounds, this basically amounts to the option of switching to energy efficient settings for screen brightness, backlight duration and Bluetooth at the touch of a button. For the environmentally conscious app-addict, there's even a built in pedometer, which allows users to smugly calculate the number of trees they've saved from an untimely death by walking instead of driving.
The green theme extends to the packaging, which is easy to recycle and printed with tasty soy ink. It is also adorned with what Samsung describes as "a simple DIY idea" and I'd describe as "clutching at straws" – reusing the box as a photo frame or a pencil holder.
Of course all this of this is for naught if the phone is horrible to use, something which no one seems to be in a position to confirm or deny at the moment. Specs look fairly average (3 inch capacitive screen, up to 16GB of external memory, 3.2 Megapixel camera), and given that its eco-friendly credentials will likely add a premium, it may struggle to find customers away from dedicated environmentalists.
The Blue Earth is set to launch in Sweden this month followed by rollout across other European and Asian countries.
[ Press Release ]