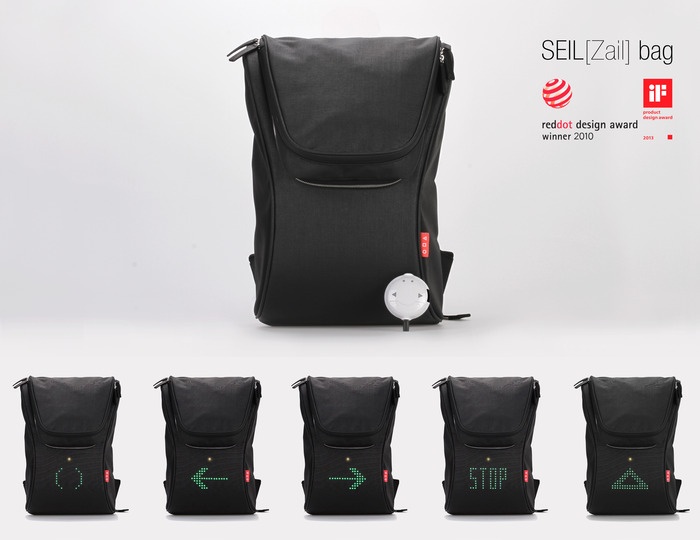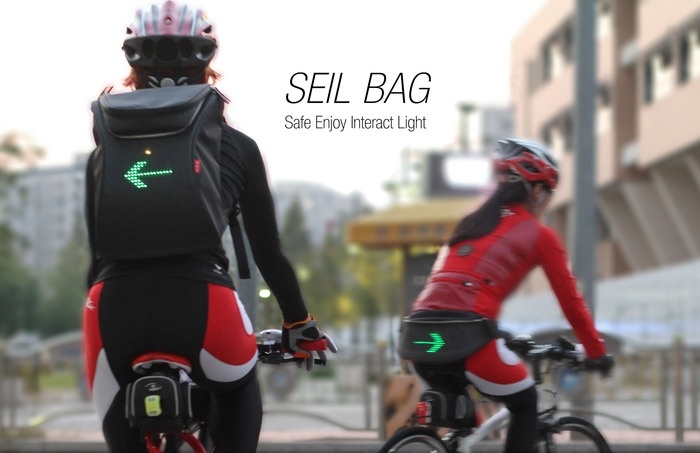 A lot of accidents involving cyclists can be avoided if there was a way for them to signal where they were headed or when they're about to make a turn to other drivers and cyclists on the road. Add-on signal lights are available for bikes, but most are compact–maybe too compact–in nature, and might not be visible in certain conditions.
Working with that in mind is Lee Myung Su, the designer behind the SEIL Bag. The concept won a Red Dot Design Award back in 2010, and now Lee is back with plans for turning it into a reality with the launch of a Kickstarter campaign for the bag.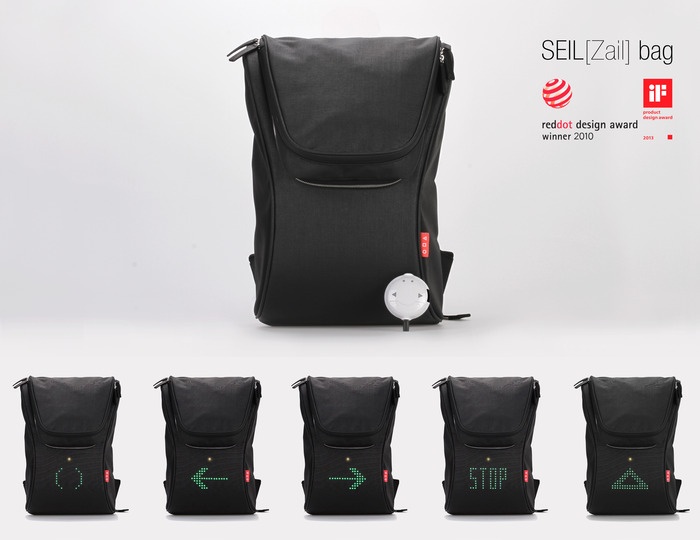 "SEIL," when it's spelled out, stands for "Safe Enjoy Interact Light." It's essentially a bag with a wireless remote control that the cyclist can use to display signals on the back, such as left or right signals, the cruise signal, the stop signal, or an emergency signal. Aside from that, it also functions as a bag, so you can use it to store your phone, wallet, tablet, and other essentials.
SEIL is available as a pouch, hipsack, and bag and works in conjunction with the SEIL app. The SEIL system is currently up for funding on Kickstarter, where a minimum pledge of $149 will get you one of your own.