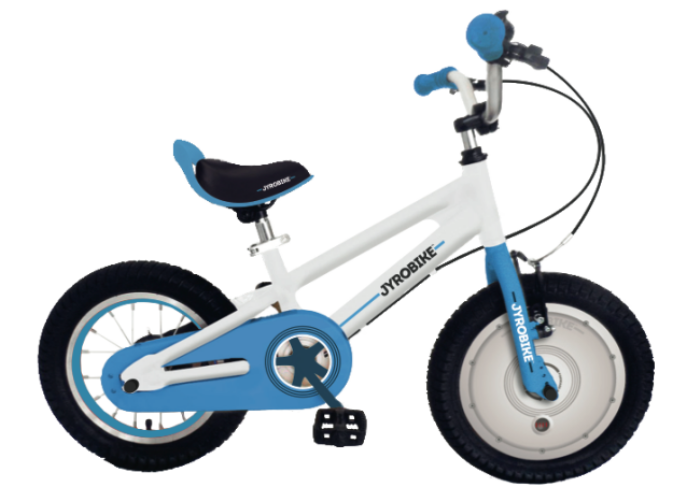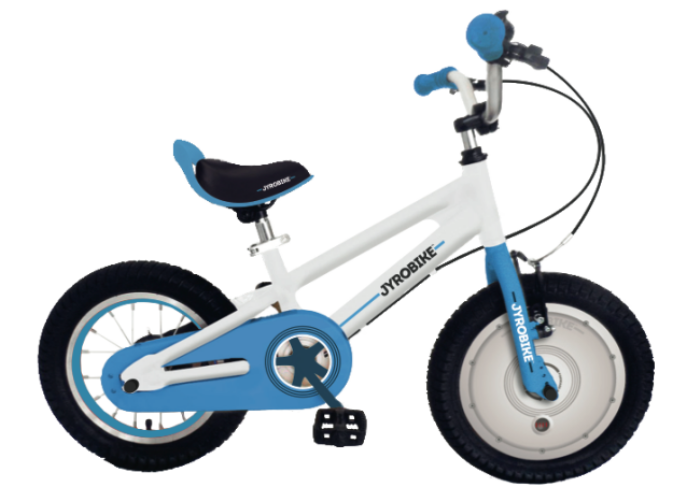 As someone who never really learned to ride a bike without training wheels (yeah, shame on me), the Jyrobike sounds like a godsend. It's dubbed as the "world's first self-balancing bike" that promises to stay upright, even when the one riding it has particularly poor coordination or balance. This is all possible thanks to a combination of smart design and gyroscopic technology that ensures that the bike remains steady even at low speed, which is integrated in a battery-powered control hub in the front wheel.
When the battery runs out, the bikes gravity-resisting feature fizzles out, and it rides just like a normal bike, so be careful if you haven't gotten the hang of riding one without any help yet.
Jyrobike will be made available for riders three to nine years on Kickstarter later this June. An adult version of the bike is expected to follow.
VIA [ Damn Geeky ]