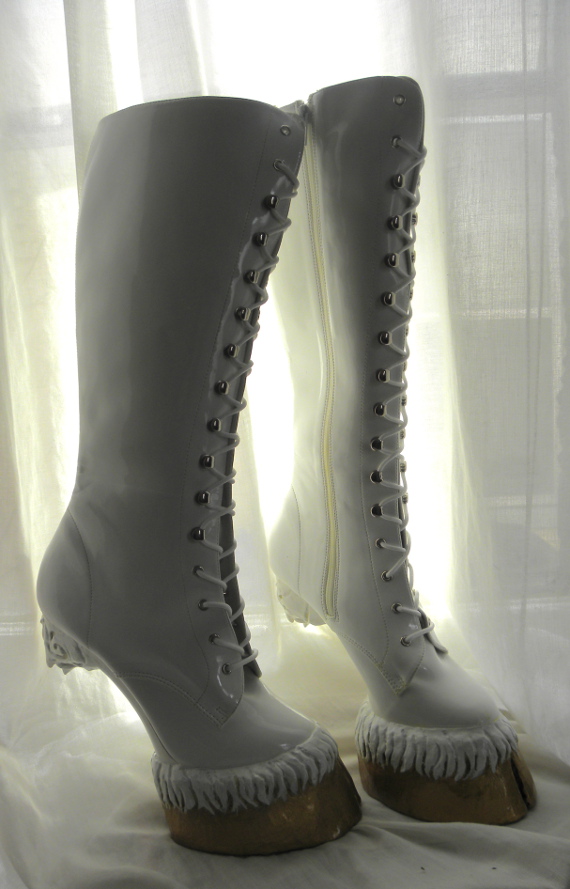 The particular item you're looking at is a set of Magical Unicorn Boots handmade by Etsy seller Oonacat. Maybe we added the "magical", but at this point, we don't think that really matters. Oonacat makes at least one other similar, heelless, hoofed boot. That one is called the Demon Hooves and is featured in the video we embedded after the break. Each one is "hand sculpted and cast urethane using professional grade materials only," and you can provide your own set of boots if you've got one that you're particularly attached to. Her asking price however includes the boot, and that's one hefty asking price: $440.
We're not sure how hard it is to walk in these. Matter of fact, this editor is not sure how it is to walk in any heels, but the lady in the video seems to be having an ok time.
Whether for Halloween or every day, at least now you know these things exist.
[ Product Page ] VIA [ IncredibleThings ]