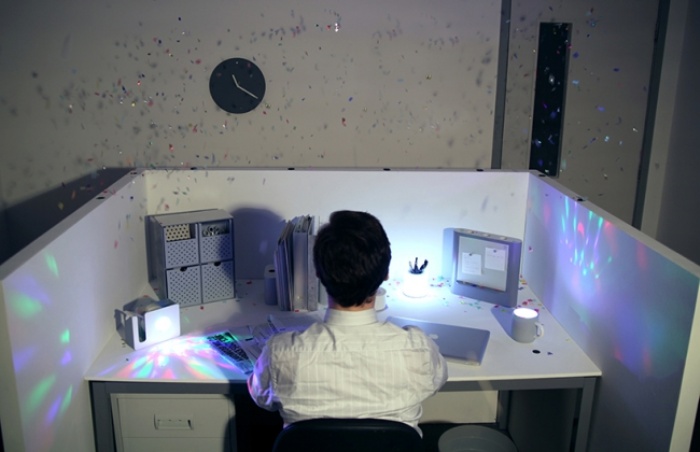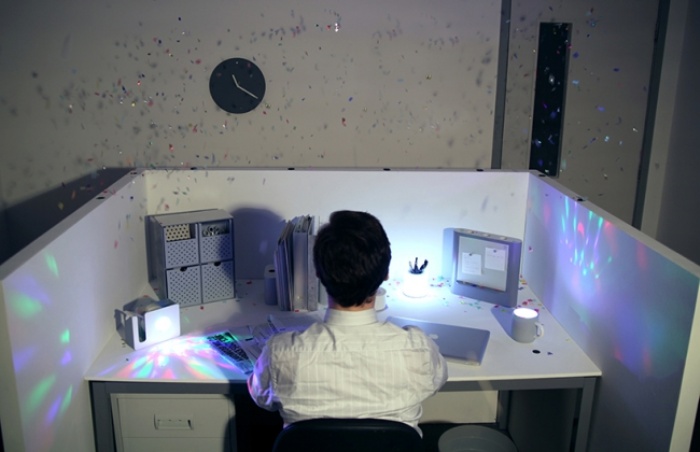 Stress can make people do crazy things. It can make someone feel trapped and so wrapped up in trying to resolve the issue at hand that it makes them forget about the other things that matter. Work or school, after all, isn't everything. So when you start feeling overwhelmed, hopeless, defeated, and helpless, then here's what you should do: hit the Desktop Fireworks button and watch your desk come to life. You should call a friend afterward to talk things through, though, when the excitement has died down.
The Desktop Fireworks is the brainchild of Tomomi Sayuda. It's actually a set of fun lights, noisemakers, and confetti crammed into random stationary and supplies you'd commonly find on a table.
Nothing seems out of the ordinary or unusual–until the button is pressed, that is. You can appreciate the entirety of the concept by checking out the video above.
VIA [ DamnGeeky ]