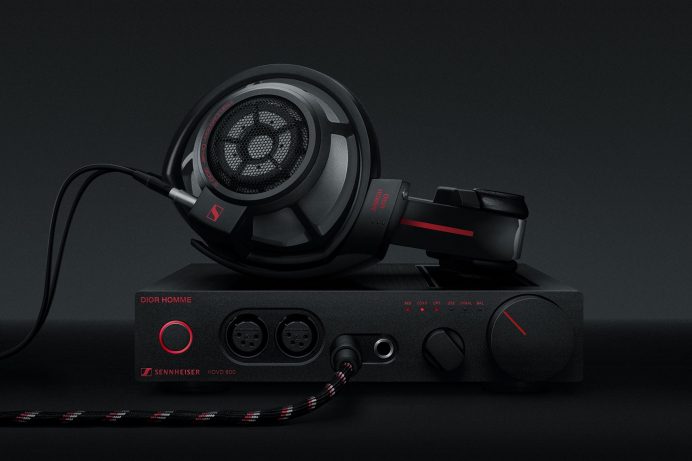 If you like style and technology, this is something you might be interested in. Dior Homme and Sennheiser collaborated on a newly designed audio equipment and it looks really, really good. It is yet to be released to the public but the German electronics company and the legendary French fashion gods have teamed up to give us something fantastic: a set of four products that provide everything we need for a rounded audio experience for home, travel and pocket.
The home category includes an amplifier, home headphones, wireless Bluetooth headphones and earphones, everything neatly placed in a metal box. For travel items, there is the PXC 550 Wireless that can be put in leather backpack and clutches of the same design. Last but not least, for people who love to listen to music on-the-go, the two companies offer pocket sized earphones that come with a fancy and light scuff leather covering.
These eye pleasing, red and black audio sets from Dior Homme aesthetics incorporate the gorgeous colours in their leather and hand sewn encasing. The pricing for these exclusive tech packages have not yet been revealed but we can be sure that it'll be pretty expensive given the brands that collaborated on this and their specs. If you are interested in buying these beauties, keep an eye open for their worldwide release from Dior Homme and Sennheiser.