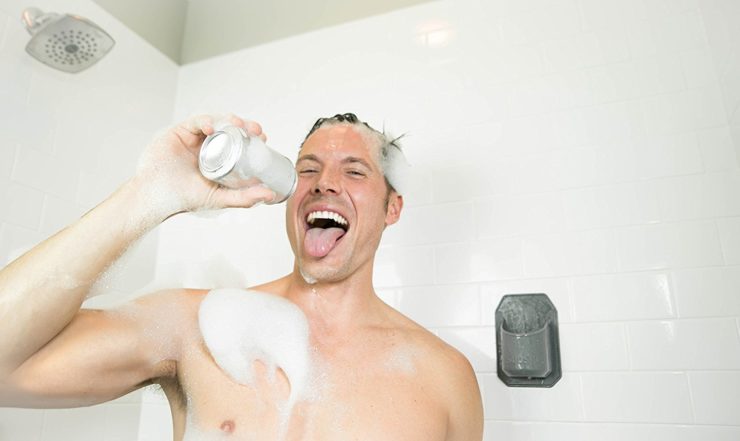 We all enjoy a nice beer right? Okay, well some of you probably don't, but imagine you did. Even then would you want to drink beer and shower at the same time?
If so, than Sudski has just the thing. It's a cup-holder that attaches to your bathroom tiles to let you drink any can-based beverage while standing under the shower head and singing [insert popular song]. It's great for people who get thirsty a lot, oh and alcoholics, it's great for them too.
At $15, it's definitely a better solution than holding the beer between your thighs as you wash the soap out of your hair. Just remember, if someone comes over and sees your shower beer caddy, you'll have to explain that, and I won't be there to help you.
[ Amazon ]