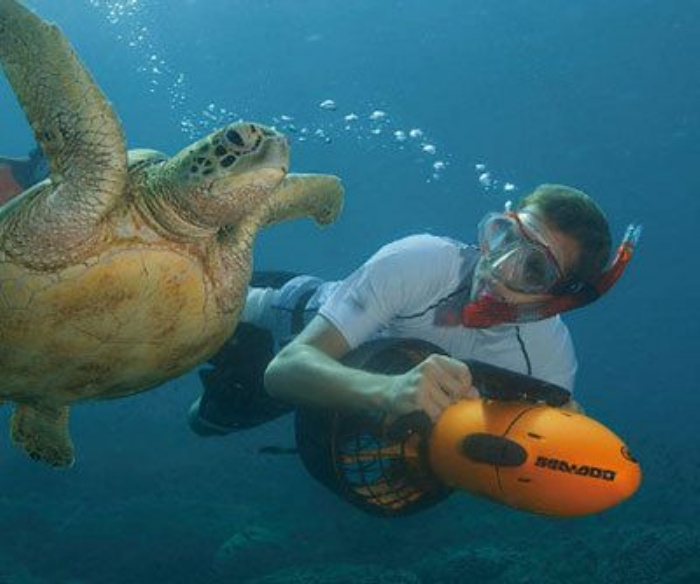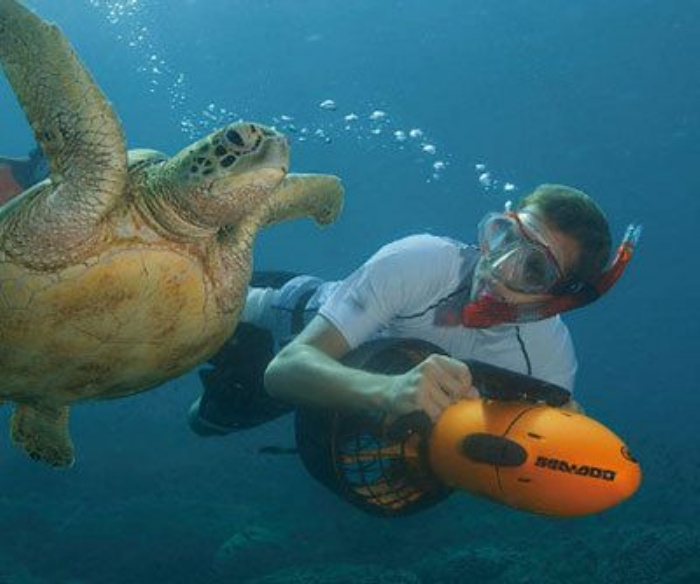 If you never got the hang of swimming but love being in the water anyway, then you might want to get one of these Sea Doo sea scooters. They're basically hand-held gizmos that look like a cross between a vacuum cleaner and a fan. Power it up and it will propel you underwater so you can "swim" even without actually swimming.
The Sea Doo scooter can propels you up to 2 miles per hour at a maximum depth of 15.5 feet. It comes with a rechargeable battery that can run up to an hour and a half per charge, which is more than enough time for some leisurely swimming.
It's available online for about $185.
[ Product Page ] VIA [ This Is Why I'm Broke ]