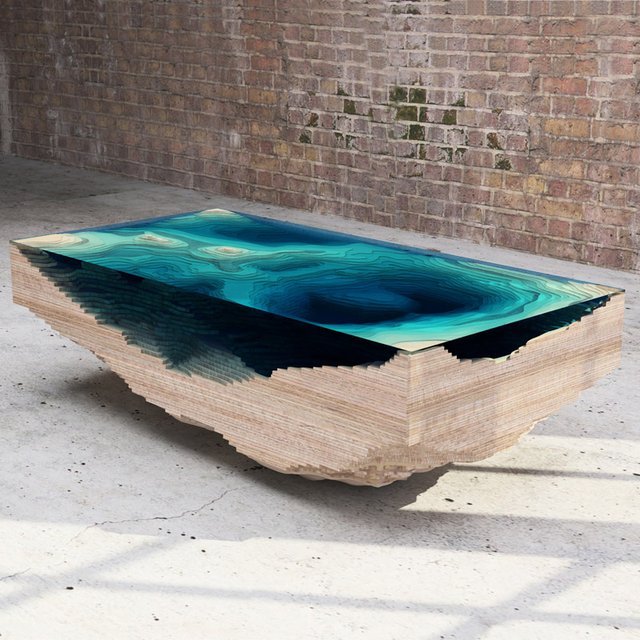 The nice thing about having money, aside from having money, is that you can look at things like the Abyss Table and think "Hm, that might look nice in my living room." At least, we assume that people with money might say that, because if we have $24,000 burning a hole in our pockets, we would have ordered this table before even writing about it. As it is, we can only stare at the screen and dream.
Like all of Duffy's designs, the Abyss Table is a conversation piece as much as a functional one. But while previous works play with gravity, this new design is concerned with depth, and creates a geological cross-section as mesmerising as the sea.
The design team spent a year developing the table in their London studio, experimenting with sculpted glass, Perspex and wood, arranged like a 3-D representation of a geological map, until they re-created something of the mesmeric abyss that had first captured Duffy's imagination.
Made from high grade wood from Forest Stewardship Council managed forests and other controlled sources. Glass.
There will only be 25 of these tables made, and if you order one, expect to get it around October of this year.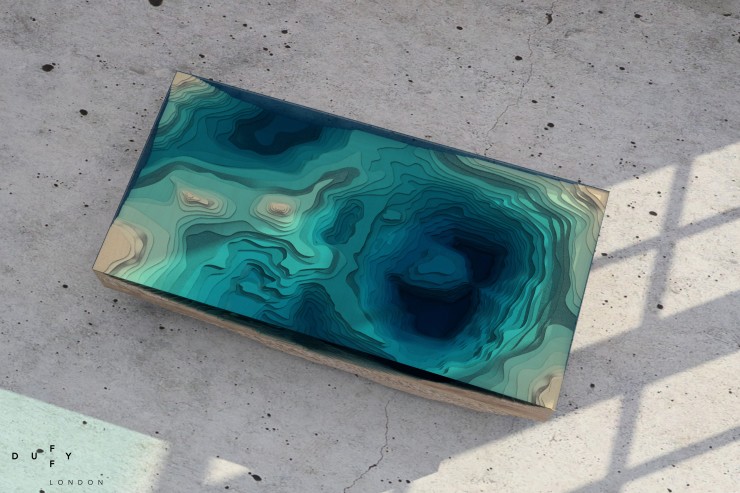 [ Product Page ]