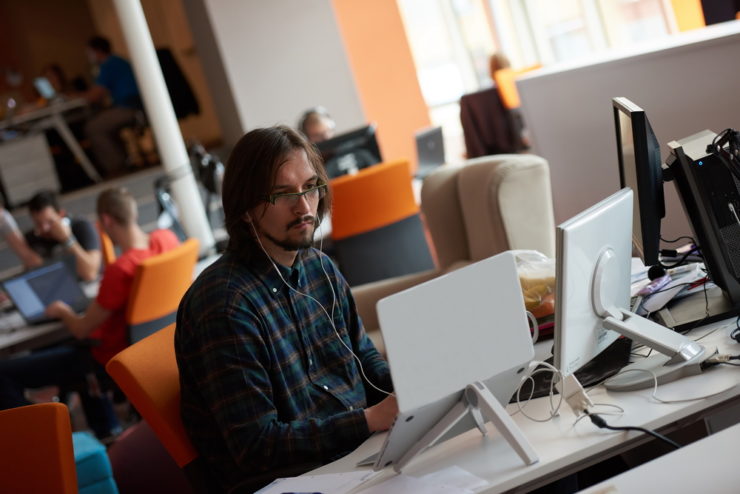 What Is An API?
The concept of SaaS applications Is no longer new or novel, and it dominates the marketplace. The explosion of SaaS applications has had impacts on the business world and has sparked the growth of other software innovation that goes along with these applications.
One area of focus is on APIs. APIs dictate the quality of the internet experience, and it has significant importance and relevance for many businesses right now.
API stands for application program interface. An API allows developers to access another party's application or platform.
There are different types of APIs. These include public APIs which can be used by developers to build on their platforms, as well as private APIs. These are used internally by businesses. If a company has several software products, the purpose of an API is to allow that software to communicate with one another.
Social media networks are among the most well-known and high-profile users of APIs. Social media APIs can access particular elements of these social sites without actually duplicating their functionalities.
So what does all this mean for businesses? What do businesses need to know about the value of APIs?
Putting Data to Use
If there's one thing even small businesses have focused on in the past few years, it's the gathering and use of data. Data is driving decision-making in a way that hasn't been seen before. Thanks to technology and tools businesses can source data that creates and drives value. No decision has to be made without the benefit of data behind it.
APIs play an integral role in this.
APIs allow businesses to create new opportunities for themselves through the use of data.
The Customer Connection
Businesses are desperate to innovate when it comes to how they connect and relate to customers. There are more paths for that connection. At the same time, customers are more discerning, and it can be more difficult to build a connection as a result.
When a business has an API, it can provide new motivation for customers to interact with them.
Businesses can utilize data and make it publicly available through an API. Then, that data which is of use to customers becomes a way for them to engage with the business that wasn't available before.
Essentially, what's happening is that APIs give the opportunity not only to put data to use, but to do so in a way that builds human connections.
A good API will pave the way for continual connections to happen because the customer needs or wants to keep accessing that data. That gives rise to customer loyalty.
Internal Use
APIs are valuable not only in the external sense to foster meaningful customer connections, but they can be used internally as well. For example, a lot of businesses will create private APIs that are used by their employees.
They can deliver data and information to employees that allow them to work more efficiently. Of course, while this is used internally, it can have external benefits as well. For example, customers will get a faster, more accurate experience.
APIs make it possible to integrate data from two different sources too. If a company is using to SaaS applications, both of which collect key data, such as financial information and customer information, developing an API can bring these data sets together. This relates back to the idea of private APIs to provide employees with more easily accessible, visible and usable data.
The Challenges
While the idea of an API can sound valuable for businesses, it's not without challenges.
For example, one such challenge occurs as companies have many technologies and applications in place. It may become problematic to develop APIs that work well within the complexity of this framework.
For most businesses, it's also cumbersome to try and access the tools they need to properly develop, test and ultimately deploy and monitor APIs.
Luckily there are development companies that specialize in working with businesses of all sizes to create the applications they need. It's important that an API be not only well-designed but also thoroughly tested before it deploys.
APIs let businesses not just connect more deeply with existing customers and their current audience, but they provide a unique opportunity to reach an entirely new audience.
APIs are worth exploring for businesses right now. So many things you might not even think of are built on the foundation of an API. For example, when you're searching Google and a location for a brick-and-mortar business pulls up on Google Maps, it's the result of an API.