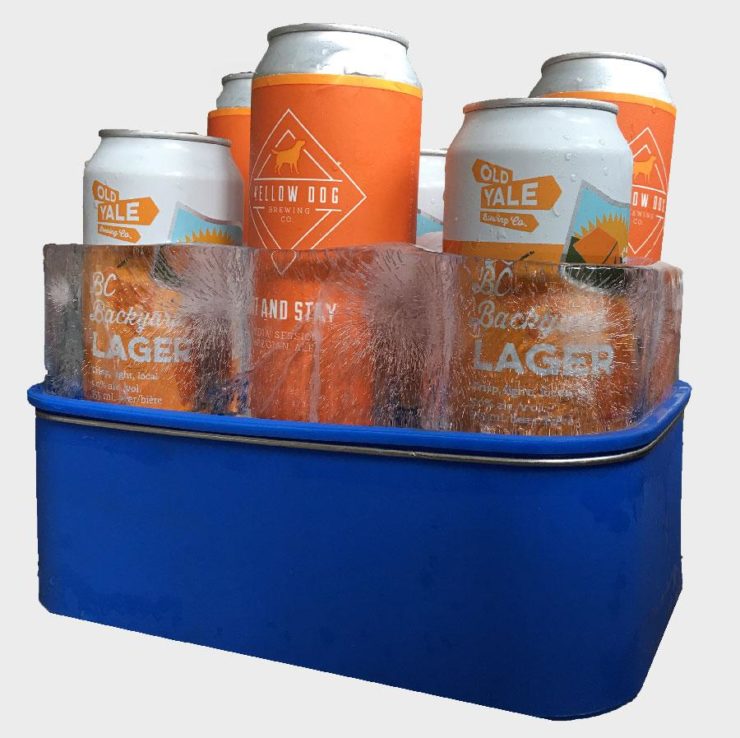 You know what's worse than going for a soda and realizing it's warm? Probably a lot of things, but offering warm cans of soda should be considered a class 2 social felony. Well, now you can cross having warm soda off your list this summer with the Deep Freeze.
It's an ice mold that makes a single large block of ice with spaces that perfectly fit 6 cans, allowing them to quickly cool down. The cans are recessed into the ice block allowing it to make much more contact with the ice. The ice tray itself can even be used as a stand so you don't wind up with a puddle of water on your picnic table.
For $25, it's not a bad deal for something that makes cooling and presenting cans easier at your next BBQ. Or, you know, you could just buy a $3 bag of ice, dealer's choice.
[ Trinken Store ]