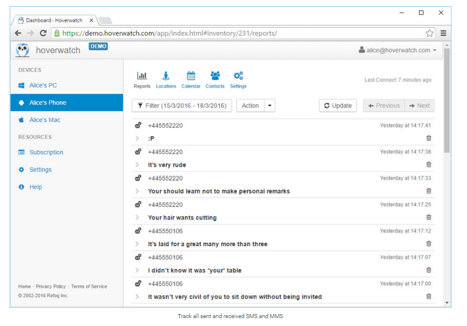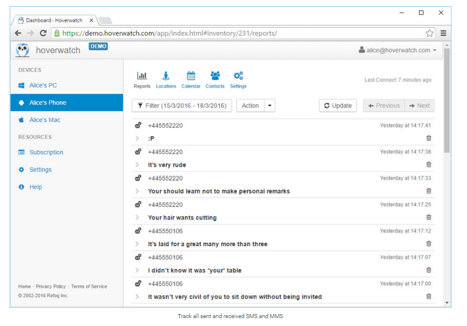 The following article is brought to you by Hoverwatch. -Ed.
Would like to know what your kids are messaging about? Want to make sure your beloved do not cheat on you? Need to improve the workflow of your team without bothering your head?
Do it easily with the help of this great sms tracker! This simple yet effective application gives you a great opportunity to spy anyone you want without being noticed or detected. It is specially designed to give you a great surveillance option within minutes. Just try it today and you will like it!
What do we offer you? Enjoy 8 cool top features that will make you a pro spy

When it comes to spying HoverWatch is considered to be one of the best spy apps for android, PC or Mac. Using it you can safely and secretly spy on others from any device of your choice. Thousands of people choose this handy app for their surveillance activities. Why? Because it gives you the whole bunch of advantages in comparison with other average spy software:
– You are always invisible like Stealth
– Tracking not only text messages but calls as well
– An exclusive front camera photo feature makes it possible to remotely take photos using the front camera of the device that you spy
– Efficient Facebook and WhatsApp tracking
– A geolocation feature that enables you to define the spot of the people you spy in a matter of minutes
– Spying even after sim card replacement
– Saving all the contacts on the mobile device that you spy
– Tracking up to 5 devices at a time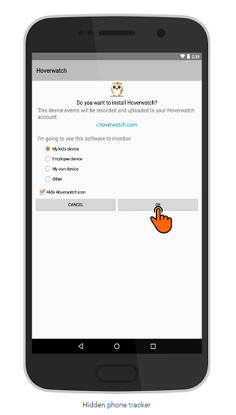 These features are really impressive. The latest technologies in IT world are brought to your table. Try them out and you will thank the developers of this outstanding spy application.
How does it work?

HoverWatch tracker is very easy to set up. Indeed, it takes up to 5-7 minutes to have everything ready for your super safe tracking.
3 simple steps separate you from monitoring the data you need:
1. Create your online account for free in a few clicks
2. Using your personal online account download and install the needed software on your mobile phone, PC or Mac
3. Start monitoring the chosen data
It is so simple to use that even a child can spy with its help.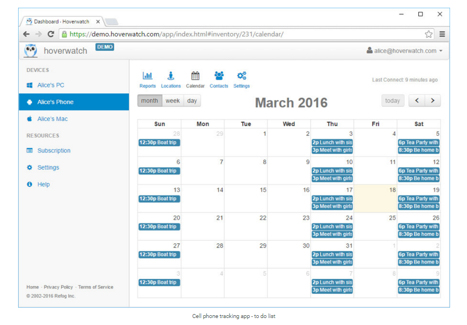 Control your kids easily when they are web browsing

Nowadays kids have access to the latest mobile devices and Internet. They are browsing the web every day for hours. How can you be sure they will not visit sites crammed with uncensored data? How can you monitor and control their web browsing activities without annoying them too much?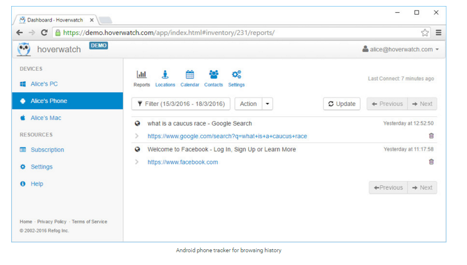 HoverWatch will be a great solution to you. Quickly install the application on your device and start monitoring all the data of your kids: received and sent messages on their mobile phones, their Facebook or WhatsApp activities, chat activities, etc. This great handy application brings you a really great sense of control without straining yourself. Try it and see yourself.