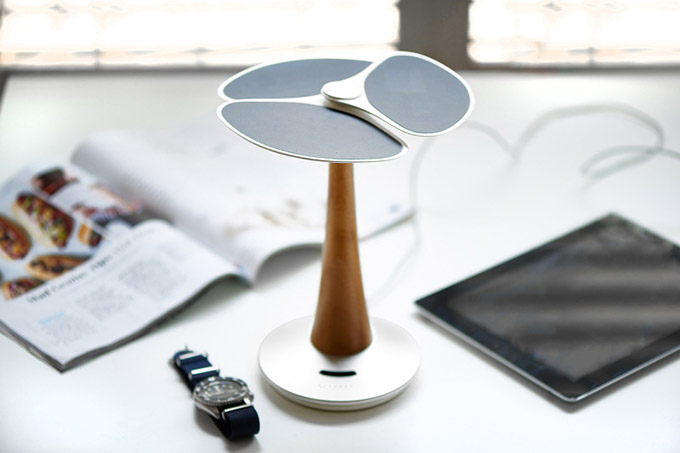 We're all for doing things that'll help the planet stay a little greener, and increasing our use of solar energy is without a doubt a step in the right direction. While we may not have the motivation to go protest or do anything too meaningful, we certainly wouldn't mind getting our hands on this cool Ginko Solar Tree.
he Ginkgo Solar Tree charging station for the iPhone and iPad is a astonishing solar charger. Ginkgo comes with a extra large 4.000 mAh rechargeable lithium battery to store your clean energy. This unique design is based on the Japanese Ginkgo tree. This design solar charger is made from eco-friendly plastic and bamboo. On the aluminum base there is a small black grip located to use as phone or tablet standard while charging. A green LED light will pop up when charging the Ginkgo. With one push on the indicator the other 4 blue lights will display the status of the battery.
It's $120, and available for pre-order now.
[ Product Page ] VIA [ LikeCool ]