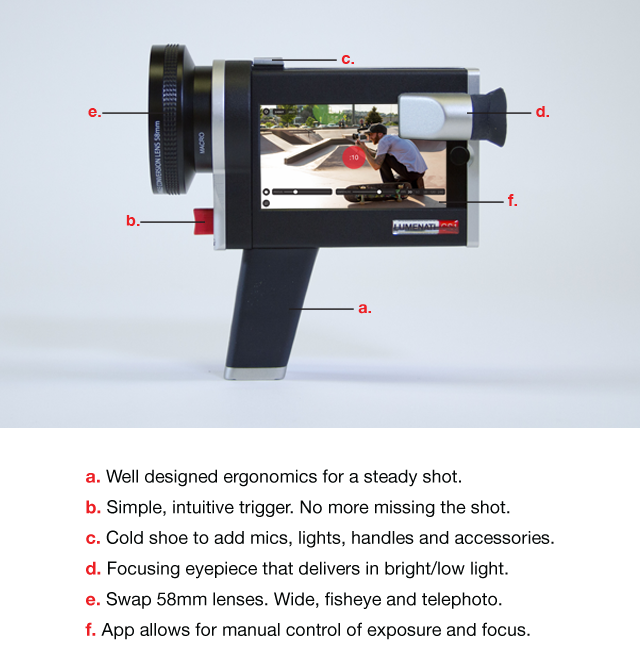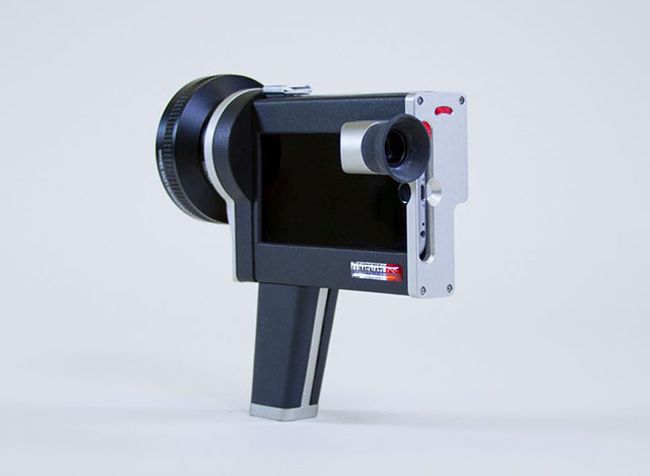 Combining the modern convenience of an iPhone 6's touchscreen, high-density optical sensor, and sharing capabilities with the old-school cachet, ergonomic form factor, and coolness of a retro lo-fi camera, the Lumenati Smartcase could quickly become the hipster's favourite method of capturing video.
Cinematographers simply pop their device into the Lumenati CS1 just as grandpa would load an 8mm film cartridge. The lightweight, portable unit allows anyone to frame and film a steady, stable shot with the pull of an intuitive trigger. A cold shoe allows filmmakers to attach lights, microphones and extra handles for sport shooting. The real-time viewfinder allows WYSIWYG capabilities even in bright light, a feature that is elusive to modern mobile devices. Lenses can be swapped to shoot in wide angle, fisheye and telephoto.

The Lumenati CS1 uses an optical-quality glass lensing system. Our lenses range from wide angle to telephoto and deliver crisp stunning images. The lenses are designed for high resolution HD cameras and when paired with the CS1 create the perfect look for any occasion. Standard 58mm interchangeable lensing provides even more versatility with available super wide and fish eye lenses.
If it works as advertised, the Lumenati could be a fun way to capture footage. It's a $200 to get your own, which comes with a wide-angle lens.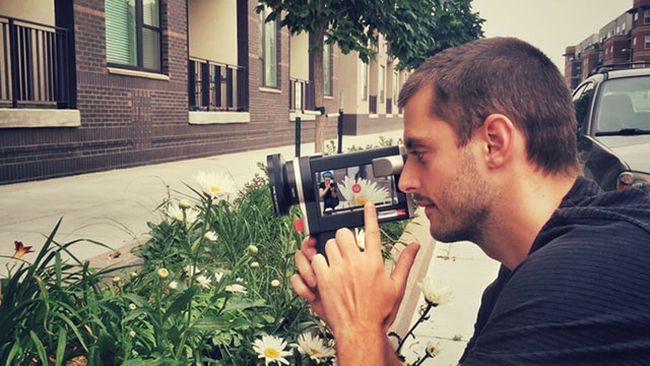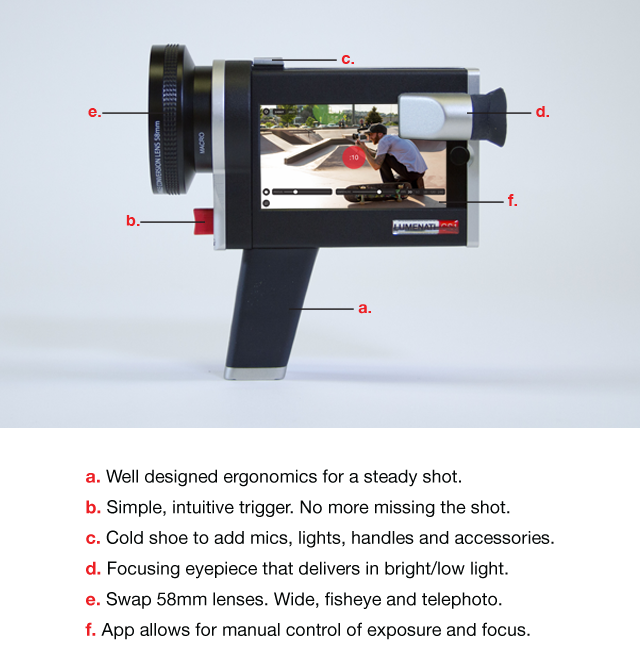 [ Project Page ]