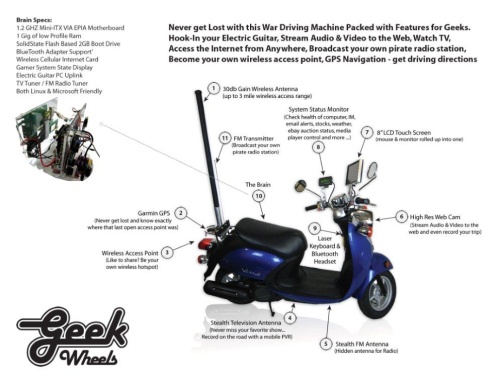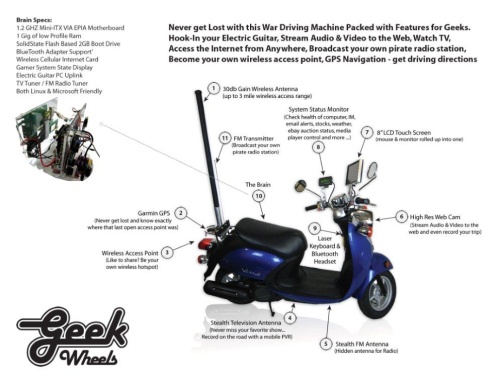 By Jonathan Kimak
I've never been a big fan of scooters, I prefer the little extras that a car offers, stereo, power windows and not having to eat flies while driving. This one little scooter has changed my mind on the subject.
You can't buy this scooter, you'd have to make it yourself and it could cost you some serious money depending on how much spare cash you have lying around.
With a scooter, $1300 for materials and 23 hours of working time a regular scooter was converted into a war machine. The improved scooter was created for a promotional campaign and has features such as: GPS Navigation, Skype calling on the road, low power pirate radio broadcast ability, and its own WiFi hot spot.
It also has an 8 inch LCD touchscreen, a web cam, TV antenna, laser keyboard and bluetooth headset and a small system status updater that monitors the computer(housed under the seat) and can alert you to incoming emails and the local weather.
Truly you would never want to drive anything else after riding this.
[ Inventgeek ] VIA [ DVICE ]