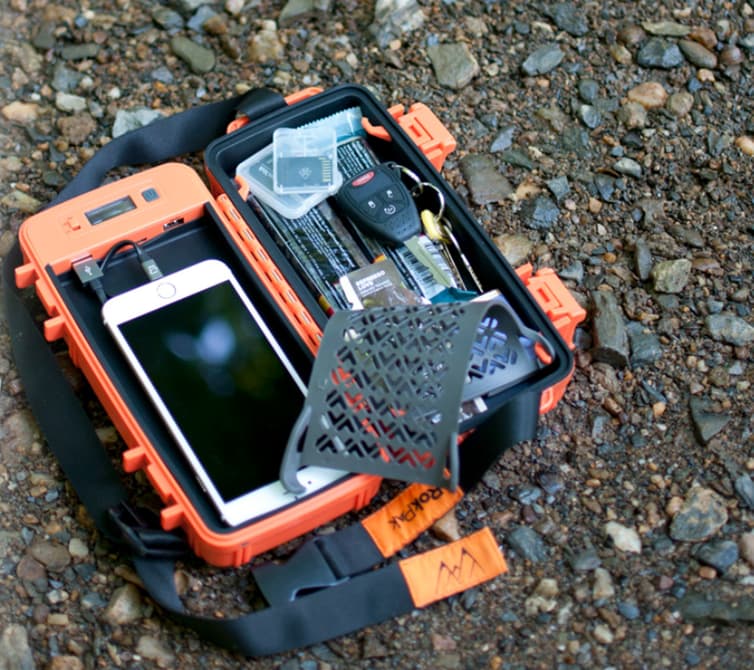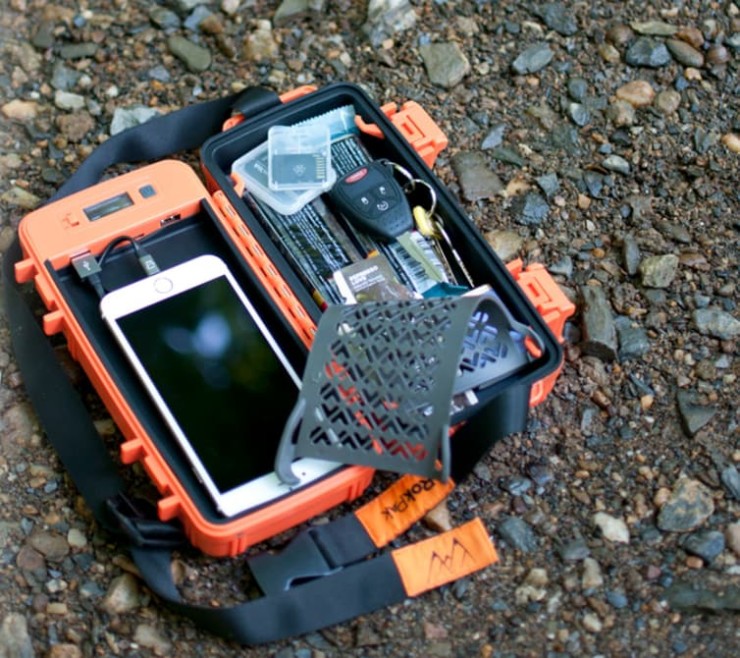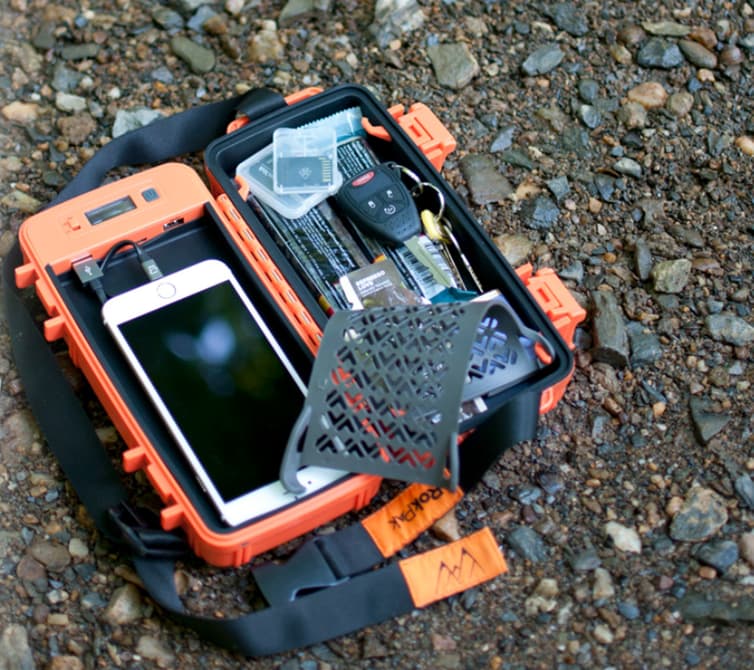 There are times where you're going to want to go outdoors. We know, it's weird, but it happens. In those occasions, especially when you're off the beaten path, you might want to consider putting your delicate electronics in a safer place. The RokPak is a waterproof container that keeps your phone safe, dry, and protected from bumps and scrapes all the while charging it thanks to its 12,000 mAh battery and solar panel. There are two USB outputs, as well as a net to keep your other items away from your phone, like your keys and a few cards.
The RokPak consists first and foremost of a tough waterproof case measuring 9.6 x 5 x 2.8 inches (246 x 128 x 70 millimeters). The case is lined with silicone, which makes a nice soft home for your delicate electronics; the makers told Gizmag that the RokPak can even take a fall from four feet (1.2 m) against a hard surface and still keep things safe. There's a also a silicone net on one side that holds items in place. The case also floats and insulates against extreme heat (temps up to 176°F/80°C) and extreme cold (-4°F/-20°C).
Additional features include an LED flashlight, as well as an emergency beacon that will flash for up to 200 hours if the case falls in the water, making it easier to find.
You'll have to pony up a hefty chunk of change to get your own: "you can get the RokPak for the early bird price of US$159. After those are gone, the price climbs to $169, then $179, which represents $50 off the eventual retail price of a whopping $229."
[ Project Page ] VIA [ Gizmag ]