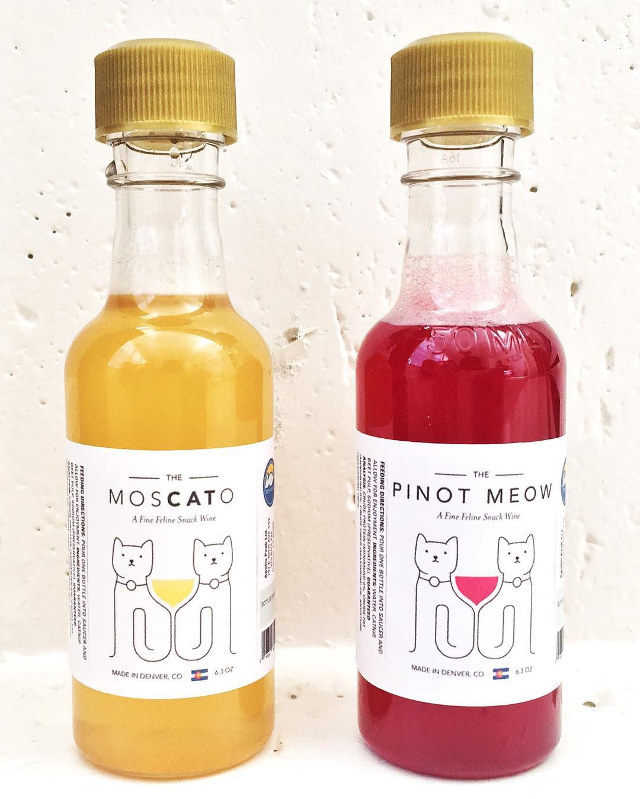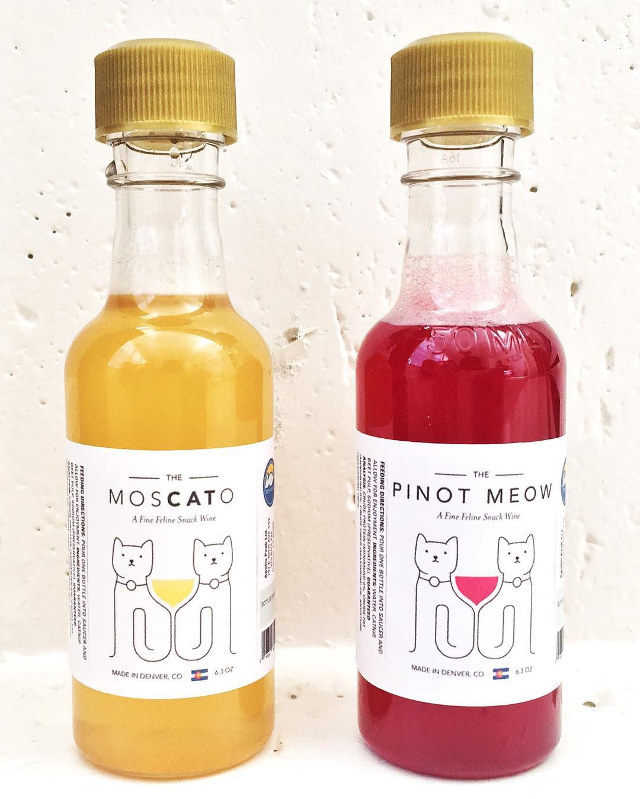 You fancy a little nightcap before hitting the sack? Or maybe you don't want to think of it like that, maybe you're more upfront: you like getting smashed by yourself? Look, we don't judge, but if you've grown tired of doing that alone, but still can't stand the company of humans, you might want to consider enrolling your cat into your solo drinking activities. Yes, your cat. Pictured above is The MosCATo, and the Pinot Meow, two catnip-based non-alcoholic drinks for your feline friend to enjoy. They're made from a proprietary blend of catnip, fresh beets, and natural preservatives. And what do they do to your cat?
Well, depending on how much they drink – the effects will vary. When cats smell catnip, they tend to get funny, move around and play a lot. The exact opposite occurs when they ingest catnip. They normally will become more "mellowed" out when they drink the wine so it might actually help for those restless nights.
Mellowed out kitty? Yeah, they already spend 3/4 of their life asleep, so we're not sure where the fun is in this drink. But we imagine it does't matter anyway, you'll be too smashed to care. It's $12 for an 8 Mewounce (get it?) bottle.
[ Product Page ]