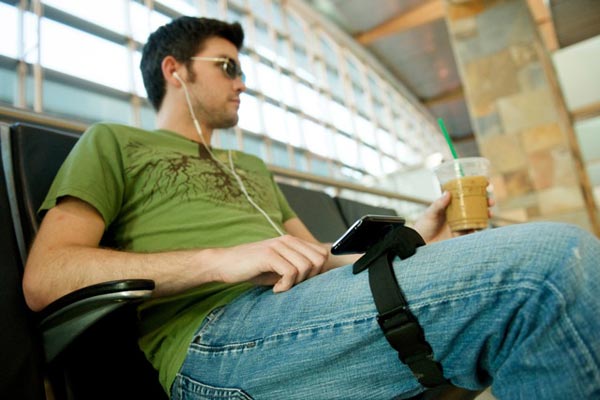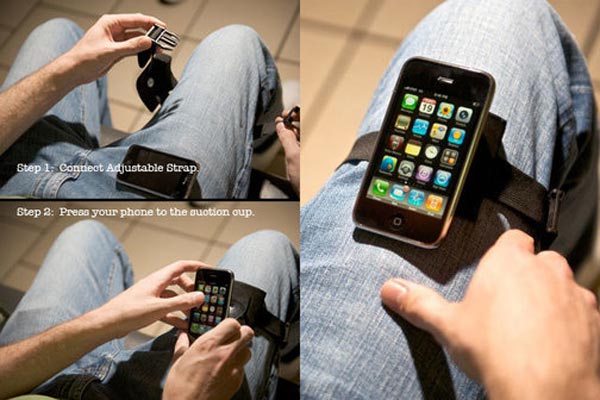 By David Ponce
The Thiphone is a strap that holds your iPhone onto your thigh. Really, that's all it does, and it's $30. It's brilliant, especially if you're into multiple car pileups and looking particularly douchey as you wait for your plane. Why these two suggestions? Well, that's because that's exactly how the device is being marketed. The Thiphone is perfect "For Commuters or Truckers" or "For Frequent Flyers" says the website. We couldn't agree more. And as if to further emphasize the douchiness feature, the model displaying it is wearing sun shades indoors. He's just missing three popped collars; someone alert their marketing department asap.
It comes in three colors, uses a suction cup to hold your device (technically making it work with anything that has a flat surface) and angles your cellphone for optimal viewing enjoyment.
Hit the jump for one more picture (with douchey model).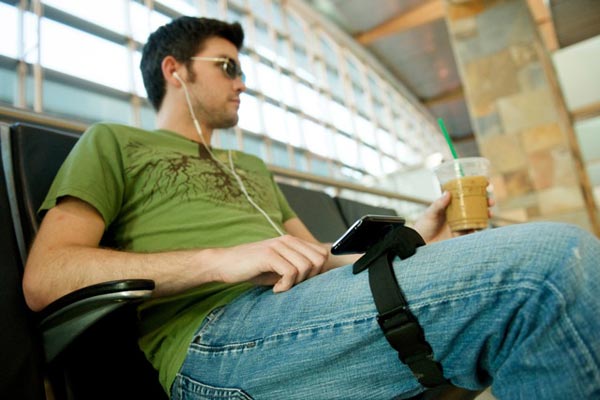 [ Product Page ] VIA [ Coolest Gadgets ]