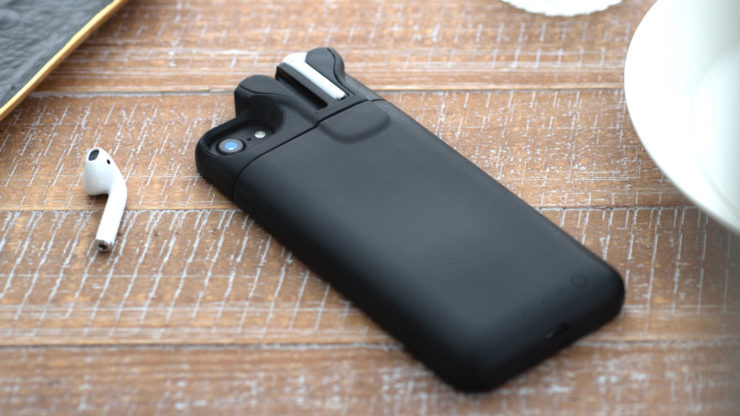 Founder of Kickstarter's super successful Pebble project is back with a product which may not be right for you. An iPhone case designed to charge your AirPods on it's back called the PodCase. Like the Hunchback of Notre Dame, the iPhone case turns your sleek beautiful piece of glass and metal into an iPhone being consumed by a tsunami of plastic, a brick sized bulge in your pocket that will have people thinking you're rocking the Motorola DynaTAC.
Sure, the case can charge your phone, but at this point can we just all agree to using USB power banks? The AirPods themselves can be charged in their provided case and should never run out of juice if properly charged. It's just odd, paying $159 to kick wired headphones out the door only to meet the hideously sized and looking PodCase and invite it into your house and make it a sandwich.
After being funded though Kickstarter, the PodCase will cost $99 which is the same price as the significantly sleeker Mophie Juice Pack which includes a wireless charging dock. But hey, what do I know?
[ Kickstarter ]VIA[ Engadget ]