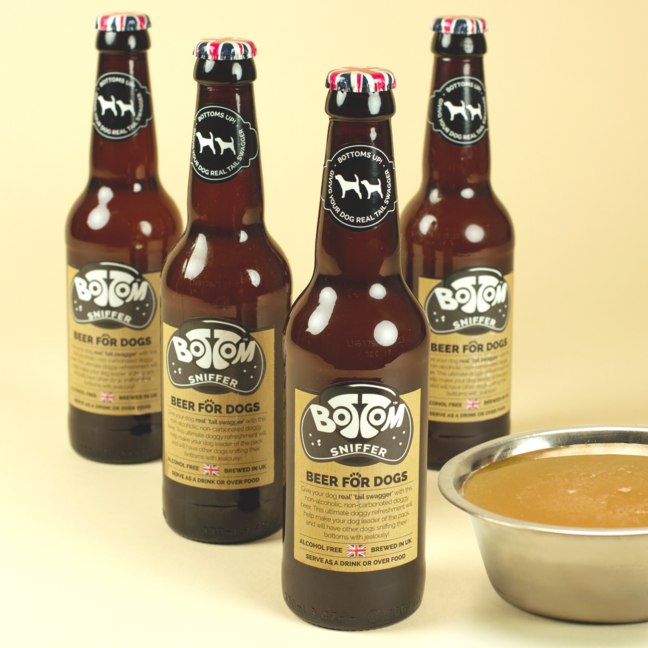 Dogs say "hi" by smelling each other's behinds. It's a bit of a funny practice, and even funnier to imagine what the world would look like if we did the same thing… In any case, the makers of Bottom Sniffer Dog Beer decided to try to capitalize on this behaviour by launching a non-alcoholic brew that is meant to give your pooch a better smelling rump. This way he can… I dunno, be the envy of the other neighbourhood dogs?
Bottom Sniffer Dog Beer is a beer for your dog and it's destined to make their lives better; raising their status in the pack and drastically improving their chances with the opposite sex. The brew contains Dandelion & Burdock along with an array of other herbs to endow your pooch with a delectably-scented sphincter. All the other dogs will either be chasing after that arse or wishing that they possessed such a fragrant rump.
Considering some of the ridiculous things people buy for their pets, we wouldn't be surprised to see this product do well. It's not outrageously priced either, at £12.99 (about $16USD) for a 4-pack.
[ Product Page ]