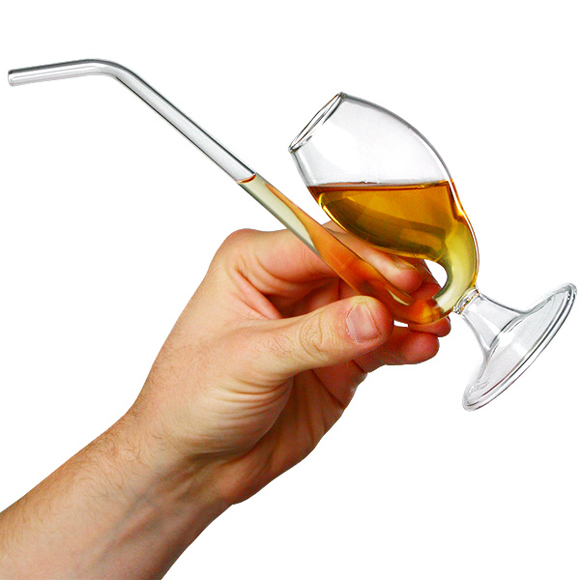 A drinking post. Again. It's the Holidays, innit? That's enough of an excuse to justify talking about alkeehol, at least it is to me. So what you have here is a Brandy Pipe. Fancy, right?
To help you fully experience and appreciate the flavours of your favourite liqueur, the Brandy Pipe offers a long sipping stem that is gently warmed by your hand as you hold this delicate glass to help release hidden aromas and flavours. Presented in a foam lined gift box, this unique liqueur glass makes an ideal gift for anyone that appreciates a stronger drink. Based on the original sipper glasses from the 17th century, the Brandy Pipe follows traditional glass making techniques to help drinkers get the most from their drink and experience new flavours that were previously hidden.
I like it. I like it because I've started to suspect the part of my brain that deals with detecting flavours is slowly dying. It's hard to know for sure, but anything that "brings flavours out" is A-ok by me. And at £12 (~$20), it makes a pretty easy gift.
[ Product Page ] VIA [ LikeCool ]