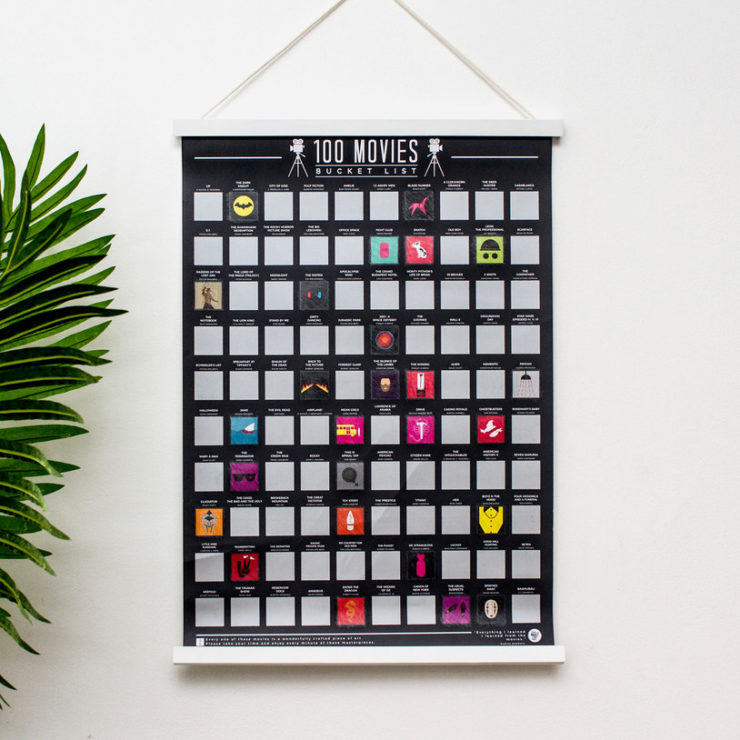 Ever spend hours just going through Netflix, looking for something to watch? Well, now you can be reminded that not all movies star Adam Sandler with this poster that lists 100 hand-picked classic works of film.
You can finally get around to watching those "masterpieces" without that usual business of forgetting they exist for years on end. 'Oh yeah, I really should watch Apocalypse Now.'
Plus you get to scratch off each title that you watch or have already seen and they each have a scent particular to that film. That last part's actually not true, but that'd be so cool if it was. "The Godfather scratch-off smells like Marlon Brando's mustache wax…neat."
There's also a version for 100 albums to listen to. But honestly, I'd just take a Sharpie and cross out every album that wasn't made by Kanye West, Spice Girls can stay too.
Available for $17. Hit the jump for more shots of the posters.
[ Firebox ]