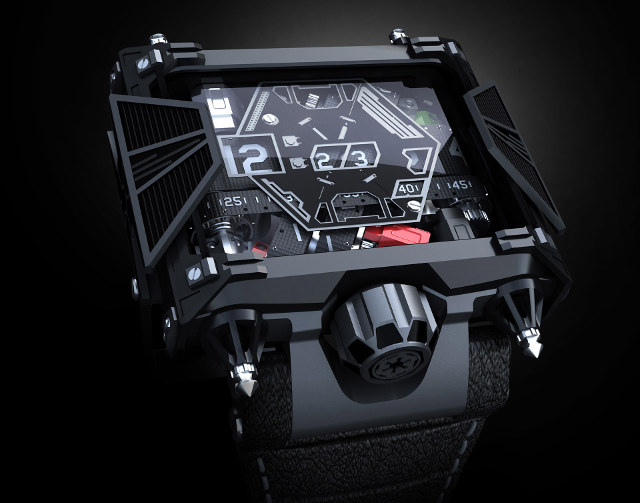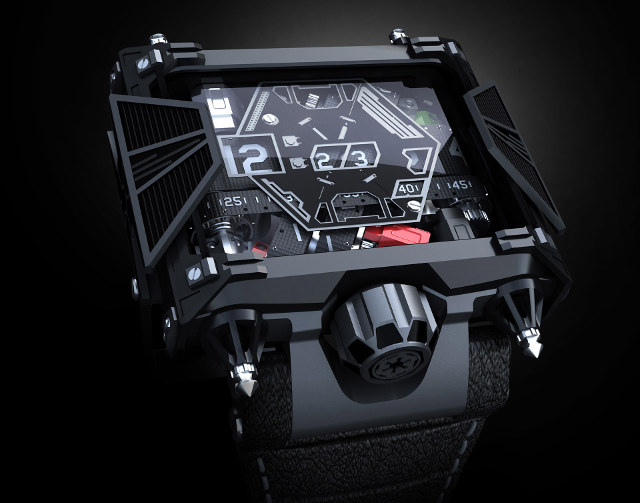 That's a lot of dollars to spend on a timepiece, but then again, some people really do have too much money. They might even be delighted to splurge on the Darth Vader/TIE Fighter wristwatch, which is made by Devon, and is limited to 1,500 pieces. Aside from the Star Wars aesthetic, it's got a bunch of features that presumably make sense to the discerning watch enthusiast. Here they are:
– 16L stainless steel
– True black diamond-like coating
– Scratch-resistant polycarbonate lens with bulletproof durability
– Numbered 1-500 on back plate
– Four interwoven 2-micron thin nylon time belts
– Lubricant-free ruby bearings
– Four micro-step motors
– Multiple high-tech optical recognition cells
– Temperature-compensated crystal
– Onboard microprocessor
– 313 electrical contacts
– Lithium-polymer rechargeable cell
– Powered for two weeks on one charge
– Recharge wirelessly through inductive charging tower
So yeah, sure, it costs as much as a new car, but you should know it comes with a complimentary pair of TIE Fighter cufflinks, so… that's a deal, right? You can pre-order it right now with a $2,500 down payment, but there's no mention of how long you'll have to wait to get it, exactly.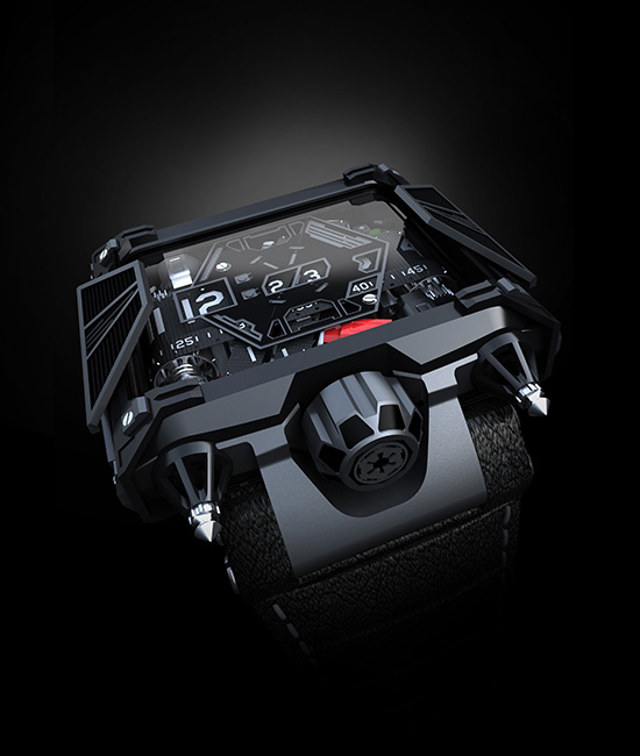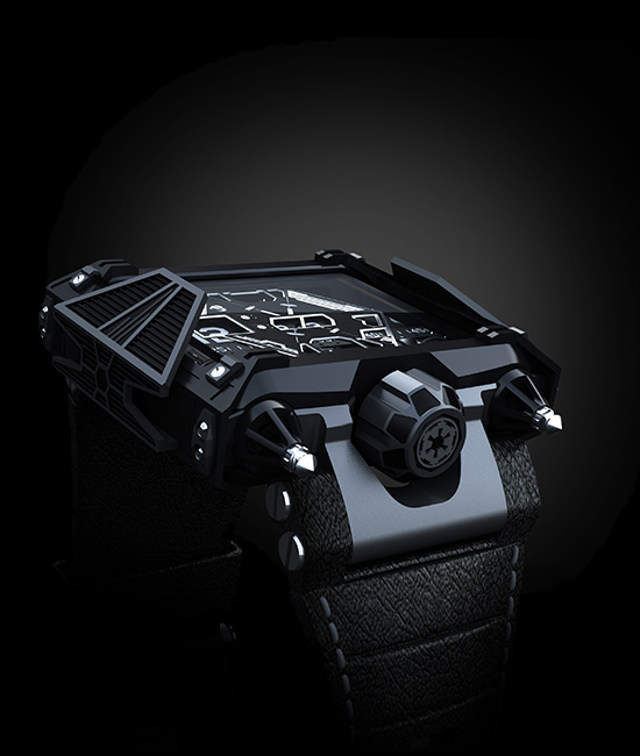 [ Product Page ] VIA [ Geekologie ]