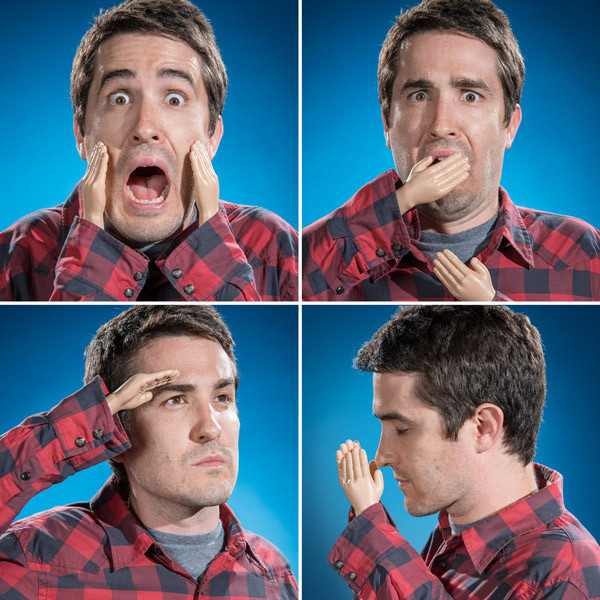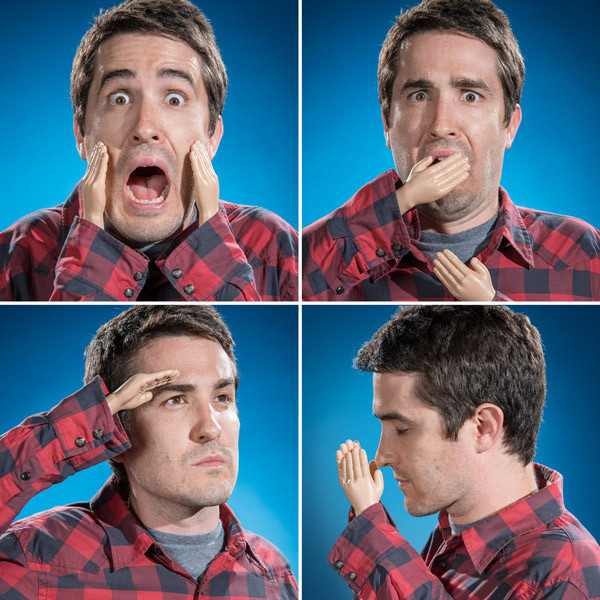 No, there's nothing wrong with that dude's hands. You should be able to tell easily if you look closely, because they're clearly made from plastic. What he actually has is a pair of Tiny Hands and it's exactly what its name says it is. Molded from plastic, you can use these unusually small plastic human hands to pull pranks, scare the bejeezus out of people, and shoot some pretty gnarly photos.
There isn't anything particularly funny about a person's hands. Unless, of course, they're about five times too small for their body. The set includes one right and one left miniature mitt so you can make a silly salute, give a hilarious high-five, and maybe even pop some bubbles on the Lawrence Welk show.
Tiny Hands are available for $8.99.
[ Product Page ] VIA [ Laughing Squid ]