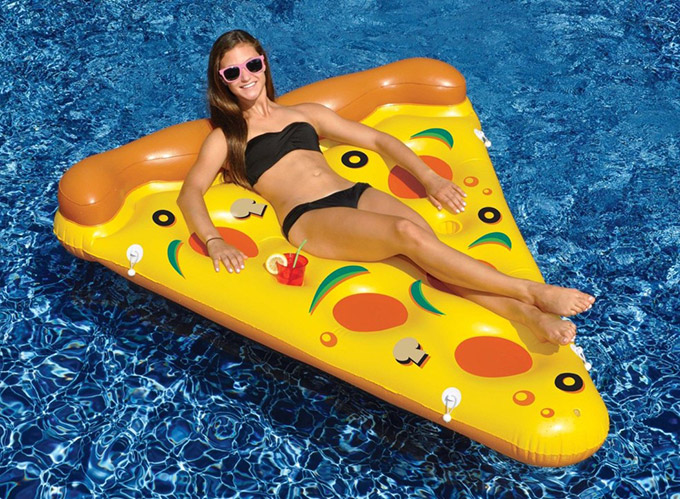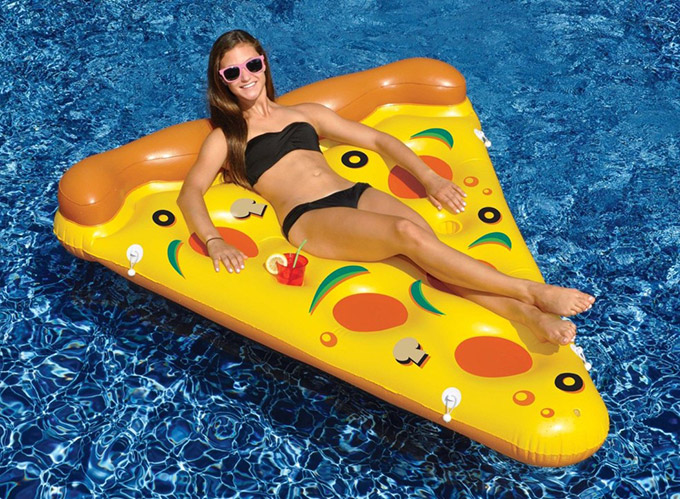 Mushrooms, pepperoni, olives, and lots of cheese– that's what makes a perfect pizza for me. However, regardless of your toppings of choice, you'll undoubtedly be amused at the weirdness and awesomeness of this swimming pool float. Yep, that's right: it's shaped like gigantic slice of pizza. In this case, the crust is something you can't do without, because it also serves as the head rest.
The 72-inch inflatable features cord connectors so you can combine additional loungers (imagine combining a couple of slices to form one whole floating giant pizza!) It also has two drink holders on board so you won't be thirsty on your floating pie. Too bad you can't actually sink your teeth into it…
It's available online for $40+.
[ Product Page ] VIA [ LikeCool ]