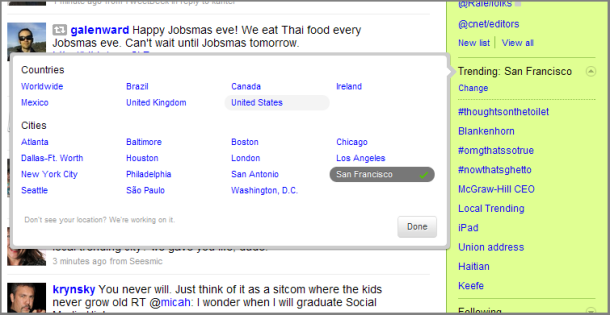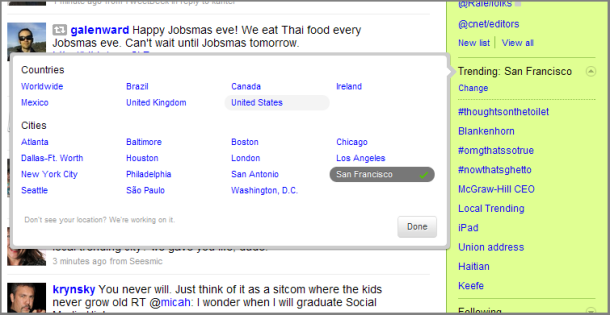 By Gaurav Kheterpal
Twitter has recently added a local flavor to the popular Twitter Trends service. It's now possible to select a geographic region to see what's hot and what's not in your city or any city of your interest. The current Twitter Local Trends serves 15 major US cities and 5 countries aside from the United States and I'm sure that it's a matter of time before more countries and cities are added.
This latest offering further strengthens Twitter's portfolio of location aware services. Last year, it had launched a Geolocation API which helped make twitter applications location aware. For a start, Twitter offered the Local Trends facility to 1% of its user base and I'm lucky to be amongst the chosen ones. From what I've seen so far, Local Trends seems to work well without any major issues.
It will be interesting to see how Twitter refines it as it adds more countries and cities.