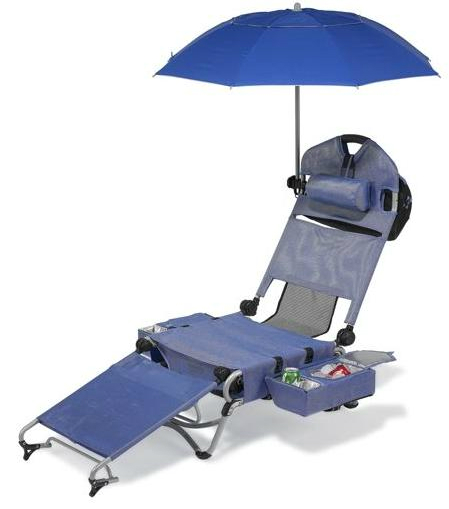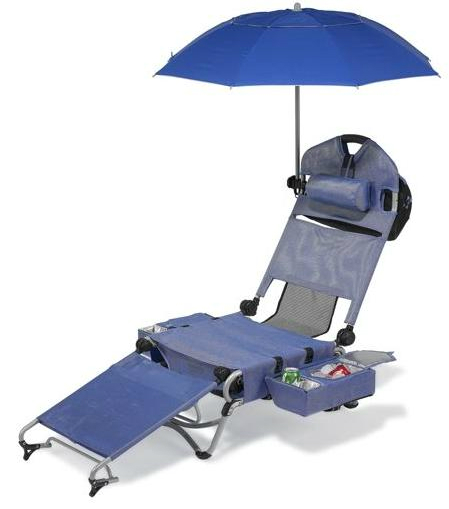 By David Campisi
It's summer time again, and that big ball of nuclear fusion has unleashed its horrific fury on us in full force. Fitness experts, scientists, and moms have always preached the benefits of fresh air, but the summer sun has long deterred geeks from stepping foot outside. Fortunately, Hammacher Schlemmer has designed a chair that brings all the luxuries of indoors outdoors, so maybe it's time we geeks give this "outside" another chance.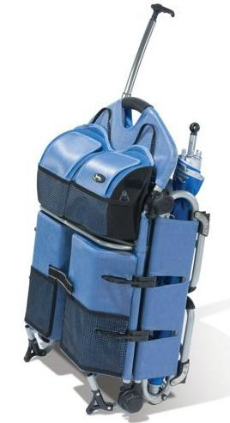 This monster of a chair is what you get when you cross cooler, coffee table, and chair DNA into a glorious hybrid. Providing ample shade is a 4′ diameter umbrella that can pivot to any angle to deny the sun's fiery gaze. Each armrest sports a cupholder (in case, for some reason, you like to go akimbo with your drinking), and inside each armrest lies an insulated compartment that can keep an extra 6 canned drinks cold. Another non-insulated compartment rests under the seat to store reading materials, sunblock, etc. The footrest can also detach and function as an endtable or lapdesk. The chair is made of a breathable, soft mesh and even features an adjustable pillow to kick the comfort level up a notch.
This whole thing folds up into a rollable suitcase style rig, but it also features shoulder straps should you prefer to carry it like a real outdoorsman. The chair runs at $300, but there is also a scaled-back sports-style model offered for $75.
[ Hammacher Schlemmer ] VIA [ Technabob ]