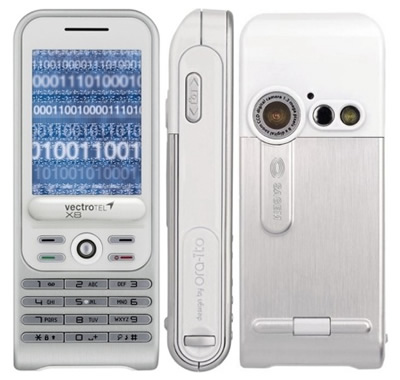 By David Ponce
Without getting philosophical, let me just say this: eavesdropping is bad, m'kay? And while large corporations may see things differently (think ATT), it's nice to see smaller outfits doing something to help you keep your private conversations, well, private.
Swiss company Vectrotel makes and markets the Vectrotel X8, a GSM cell phone that encrypts your conversations with an unbreakable cypher. Here's how it works. First off, you need two phones. When you place a secure call (you can also place regular calls), they perform a 1024-bit Diffie-Hellman shared secret exchange, to generate a secret 128-bit key. This process takes between 10 to 30 seconds. Only the two phones share this unique key: it is generated before each call, and deleted after each call. Once the key is generated, conversation is subsequently encrypted and your call is secure.
If you had 1000 computers and each tried 1?000?000?000 keys per second you still would need 1019 years to decrypt the message.

There is a small delay in transmission and your voice will sound a little metallic… but at least you can be assured that only you and whoever you're talking to will be aware of this.
Additional security and integrity is ensured by a calculated HASH checksum that is indicated on the display.

To protect you from misuse by a third party we secured the crypto functions by a user-determined PIN code
What's even more interesting is that they have made the phone inconspicuous. The triband unit looks (and also works) like a regular cell phone, and even boasts some decent specs: IR, Bluetooth and USB connections, 1.3MP camera, 240 X 320 QVGA screen, 5 hours regular and 4 hours encrypted talktime.
There's no word on price, although something this proprietary and unique can't be cheap.
[VectroTel X8] VIA [Xataka]