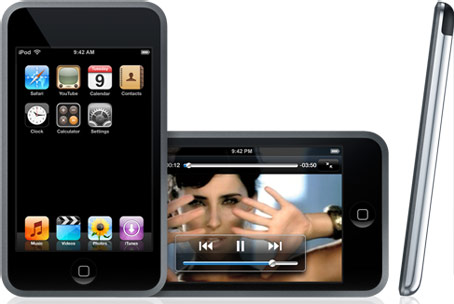 By David Ponce
It's hard to believe that there could still be some room in the more-than-crowded headphone market. You might expect a newcomer to have to deliver some kind of metaphysical eargasmic experience to even be considered for a second glance (or second listen). But yet it's with the simplest of premises that Coosh sets itself apart. Their motto: "Stays On. Feels Good." sounds like smarmy marketing… but it isn't. Coosh headphones are quite probably the most comfortable headphones I've had the pleasure to wear. And the best part is their price: between $20 and $30.
They feature a premium quality silicone ear loop that literally fuses them to your head. I shook and shook until I darn near pulled a muscle in my neck, and they wouldn't come off. They're really light, so you barely feel them. Sound quality is decent for the price, though these aren't in-ears'. No… for $20, what you're getting is exactly what Coosh is trying to sell you: headphones that feel good, and stay on, no matter what you do.
And of course, we're giving some away, along with an 8GB iPod Touch! The iPod has been slightly modified to contain some Coosh artwork, but is otherwise brand new. And it's yours for the winning in what may very well be the last giveaway of the season. If your fingers aren't yet sore from leaving comments on OhGizmo, here's your last chance.
The details:
How to win? Leave a comment here. Make it… wintery, or something. To be fair, we'll pick someone at random. Don't spam, or the ghouls will eat your soul. And we'll ban your IP too.
Who can enter? The world, my friends, the world.
When does it end? We'll make this a Christmas thing. We're closing the comments at midnight EST on December 24th, and announcing the winner sometime during Christmas day. Know that the item won't ship until January 2nd. So, you'll know you've won on Christmas, but don't expect to see it until the new year.
Have fun leaving comments, and Happy Happy Holidays y'all!