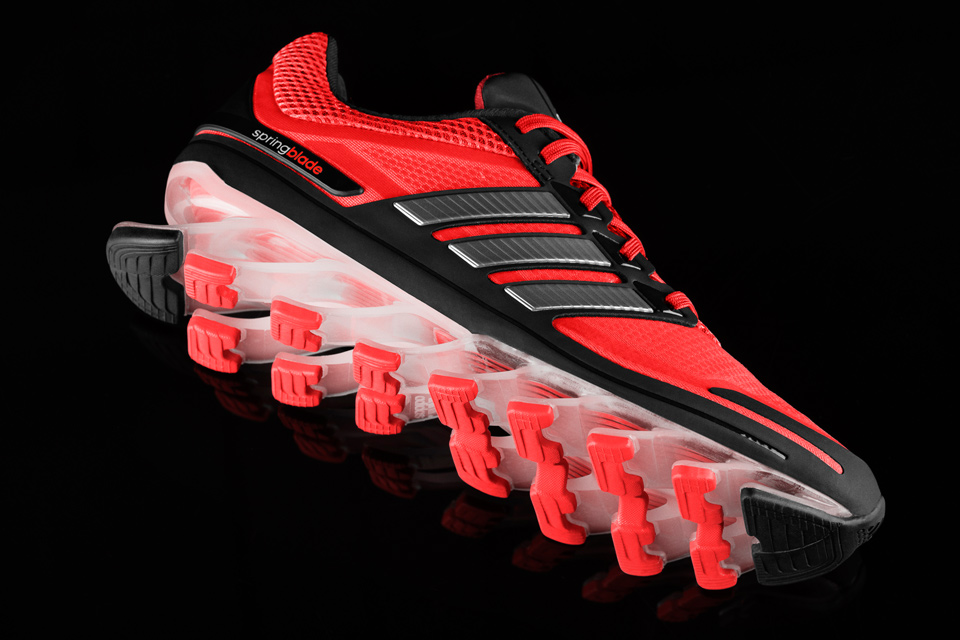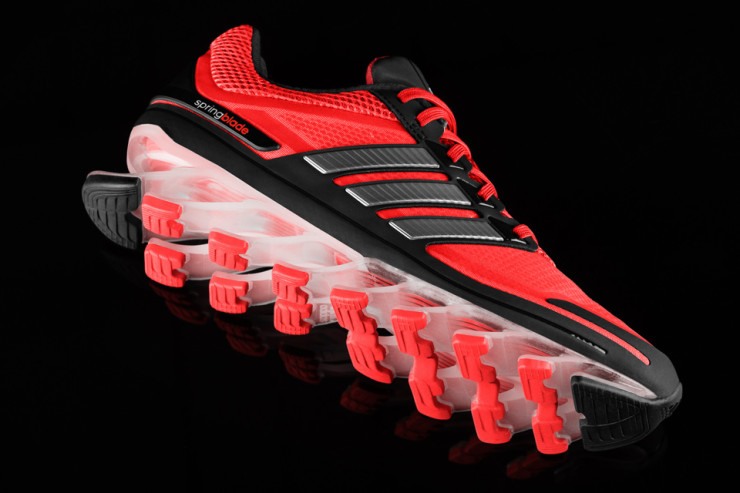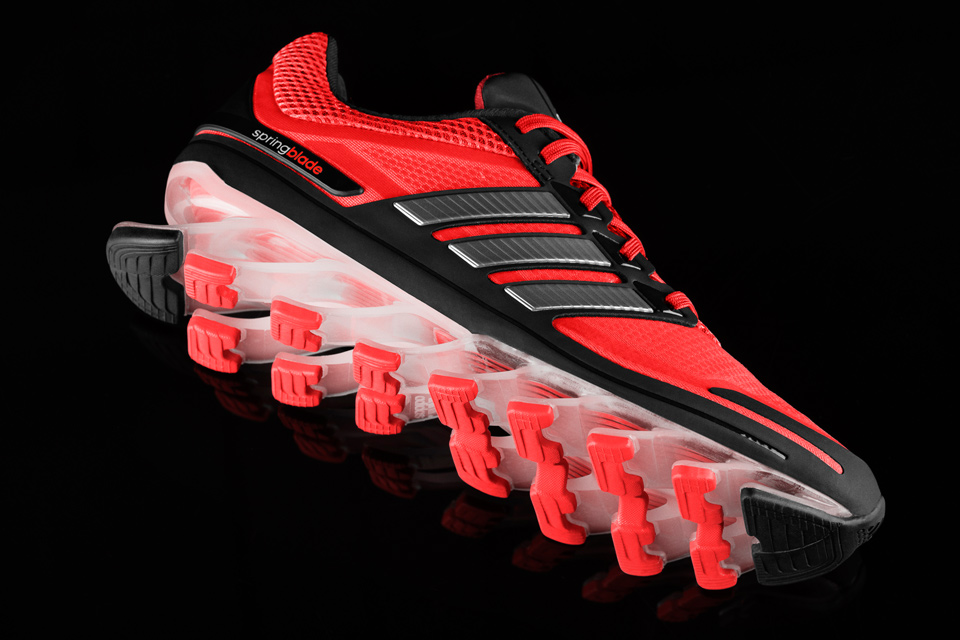 It's called the Springblade, and instead of a normal sole, it's got these angled "blades" that return your kinetic energy with a somewhat forward (rather than an only upward) vector. This, in turn, is supposed to translate into a more efficient stride.
Unlike standard EVA midsoles that deliver energy return in a vertical direction, Springblade features 16 forward angled blades made out of a high-tech polymer. The highly elastic blades instantaneously react to any environment, compressing and releasing energy to create an efficient push-off that feels like you have springs under your feet. Each blade is precisely tuned in geometry, thickness and position for each phase of a runner's stride to provide support and a full range of movement. Additionally, Springblade's flexible construction was designed to hug the top of a runner's foot, locking it in to harness the energy returned from the springs on the outsole.
Is this all marketing technobabble? We're not sure, but as soon as they're out on August 1st (for $180), we're sure to start hearing all about it.
[ Press Release ] VIA [ Uncrate ]