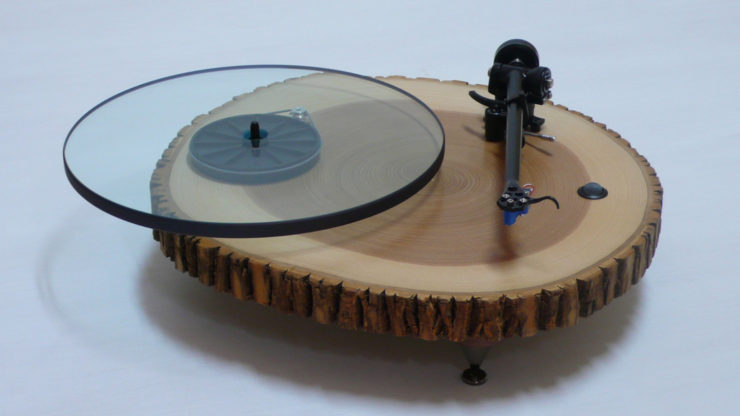 This is the Barky Turntable, it's not your ordinary turntable as this one is made from a solid ash round. That'll show the boys down at the YMCA that you have tons of class.
Each turntable features high-quality (and pricey) components that individually cost more than turntable, such as  a high-quality tonearm, cartridge and even power supply. Seems like a pretty fun way to play your favorite songs like Norwegian Wood, Out of the Woods, Rocking Around The Christmas Tree, and other non-tree based songs I suppose.
Now, being of a high-quality nature, the turntable will set you back $2,500, but if that's a little high for your budget there's also a version made out of concrete for $1,600. Rock on.
[ Etsy ]