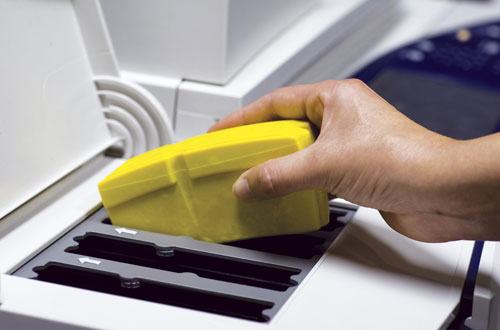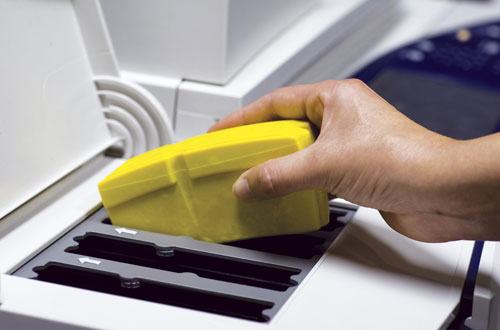 By Shane McGlaun
There haven't really been many breakthroughs in printing technology since the laser printer and ink jet printers hit the market. The last interesting thing to happen in the printer market was the Kodak printers that offered ink that was much cheaper than other brands.
Xerox announced a new breakthrough in multifunction printing technology yesterday that uses solid inks. The new printer line is the Xerox ColorQube 9200 series and the printers promise to reduce the cost of printing color pages by up to 62% compared to color laser printers without losing any quality.
The solid inks are said to be like crayons and they are melted and squirted onto pages through four separate print heads that can each spray up to 150 million drops of ink per second. The fast spray speed allows the printer to print at 38 ppm up to 85 ppm. Each solid ink cube can print 55,500 pages. The big issue at this point is that the printers start at over $23,000.
[ Xerox ]