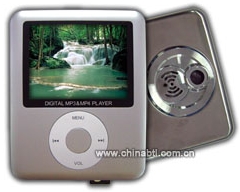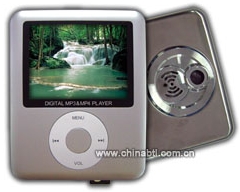 By David Ponce
On paper, I suppose it makes sense:
1. StealGet inspired by the iPod nano's look.
2. Shove a 2MP camera on the back.
3. Profit!
That's the kind of ballsy capitalist innovation we like to see, and we're certain that BTL International is going to ride its creative streak to fame and fortune in no time. Heck, their M2406 even has a couple specs that we wouldn't mind seeing in the original:
It can play AVI videos, and MP3, WMA, WMV and WAV audio files. It has a 2.4-inch TFT screen (220×176 pixels, 262,000 colors), a built-in speaker and six EQ settings. Internal memory ranges from 128MB to 4GB, all flash, and can be supplemented with miniSD cards.
Of course, by now you've probably realized this company is based in China (official Home Of The Knockoff), and that we're not entirely sure how to get shipment on this, nor how much we'd expect to pay for one. Still, the device is out there somewhere.
[ Link To Similar Model, Without Camera ] VIA [ Coolest-Gadgets ]