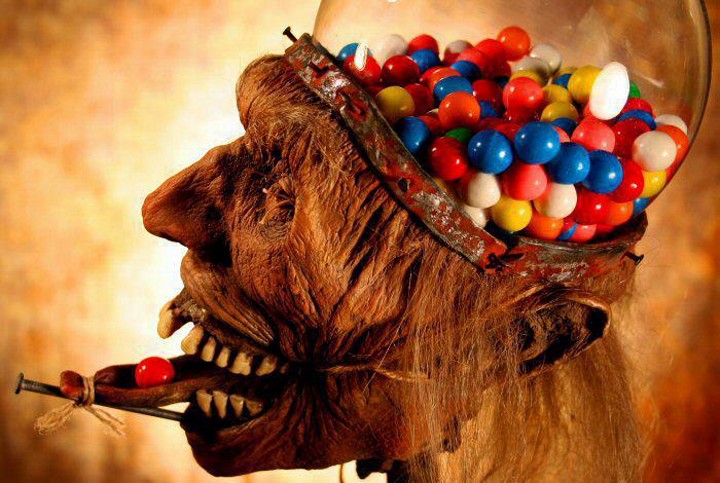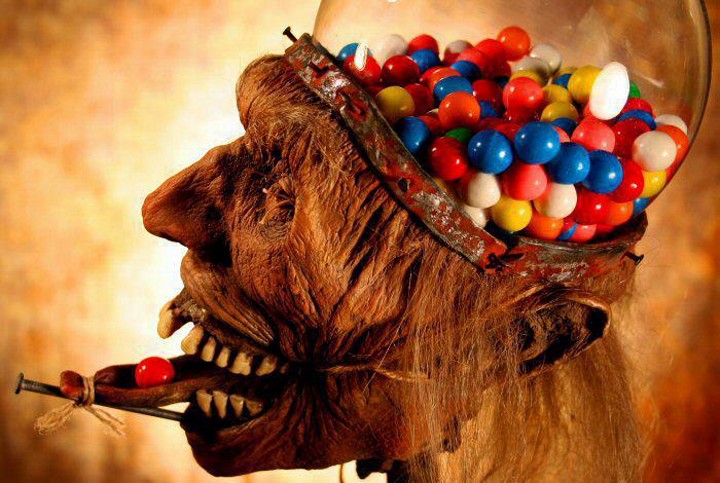 Zombies have been around for ages. They're the subject of Robert Kirkman's highly popular The Walking Dead series and have tons of games featuring their undead likeness, like Popcap's Plants vs. Zombies. Of course, they don't actually exist, but that doesn't make them any less creepier.
Like this Zombie Head Gumball Machine, for instance. Thankfully it doesn't serve up brains but gumballs instead, which rolls out onto its tongue that's tied to a nail that happens to be hammered into its chin. Pretty gory for something that serves up gumballs.
It's not made from an actual human head, but it's a sculpture by Thomas Kuebler. Imagine how creepy it would be if it served up brain-shaped candy and blood-red candy fashioned after body parts instead of gumballs. Gory!
[ Obvious Winner ] VIA [ TechnaBob ]