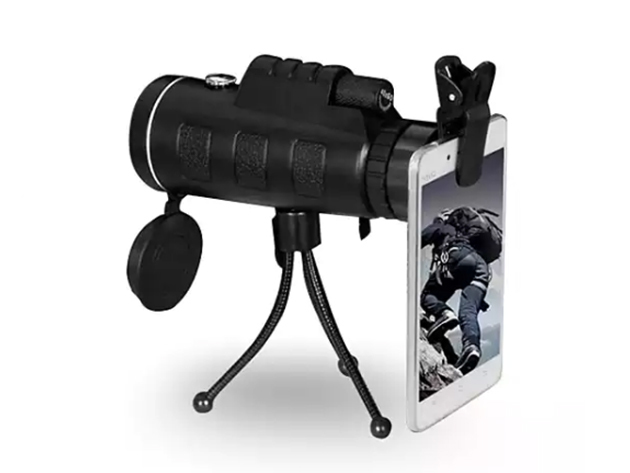 I don't think you guys realize how impressive 60X zoom is, but it's kind of freaky. It's massive. And you can now have that on any smartphone, thanks to the Zoomable 60X Monocular with Smart Phone Attachment.
Your smartphone's zoom will rival DSLR cameras when you've attached the Zoomable 60X Monocular. Providing visibility up to 1/4 of a mile, this attachment brings landscapes, far off animals, sports fields, or anything far away into crystal clear focus for you to snap amazing pictures. Don't let distance limit your smartphone when the solution is right here.

– Zoom from 40x to 60x for up to 1/4 mile visibility
– Attach or remove easily from any smartphone
– Use the included tripod to get a steady shot from far away
– Carry the lens on even the most rugged adventure thanks to its superior craftsmanship & sturdy carrying case
It's a $38 purchase, so don't go thinking we're talking about $120,000, 1,200mm Canon lens quality images here. But if you just want to see faraway things in considerably more detail, this little lens should keep you entertained for hours.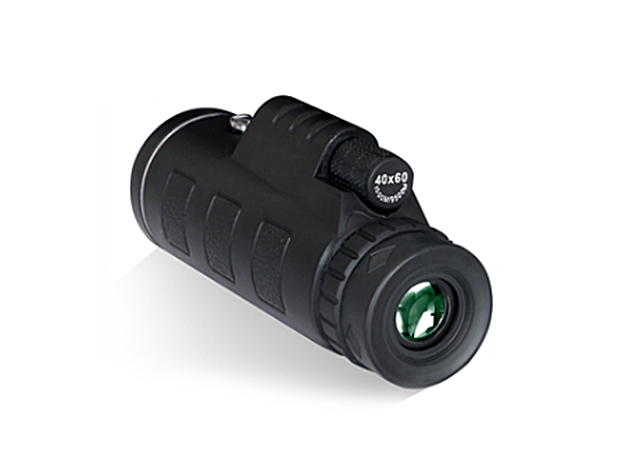 [ Product Page ]