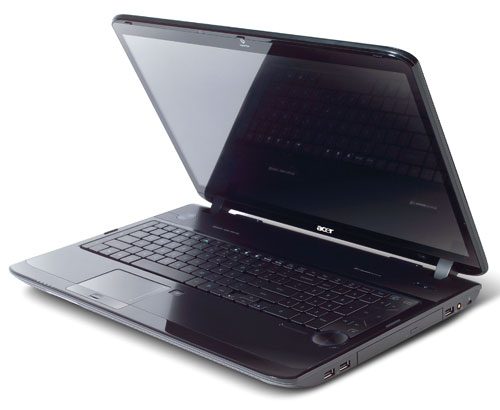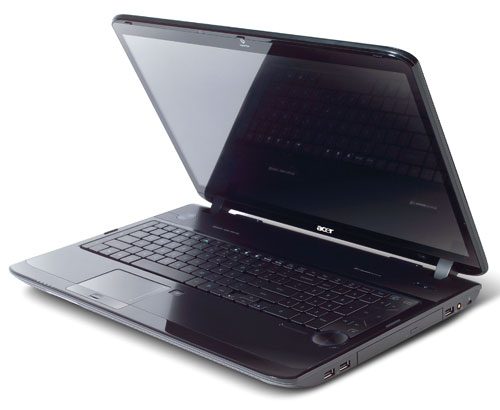 By Shane McGlaun
I can understand why some users would be interested in multimedia notebooks. The machines tend to be feature packed, have good graphics, and be able to play movies while you are on the go. The downside to the class of machines is that they are usually expensive and can be very large.
Acer has announced a new multimedia computer called the Acer Aspire 8935G. Some specifications of the machine are not announced at this time. What we do know is that the machine will use Intel Core 2 Duo CPUs, run Windows Vista Home Premium, and sports a massive 18.4-inch LCD.
The LCD has 1920 x 1080p resolution and a Blu-ray burner is built-in to take advantage of that resolution. Other features include an 8-cell battery, backlit keyboard, graphics via ATI Radeon HD 4670 and more. The downside is that the machine is massive weighing in at 10.1 pounds. The 8935G is set to launch in June at unspecified pricing.
[ Acer ]