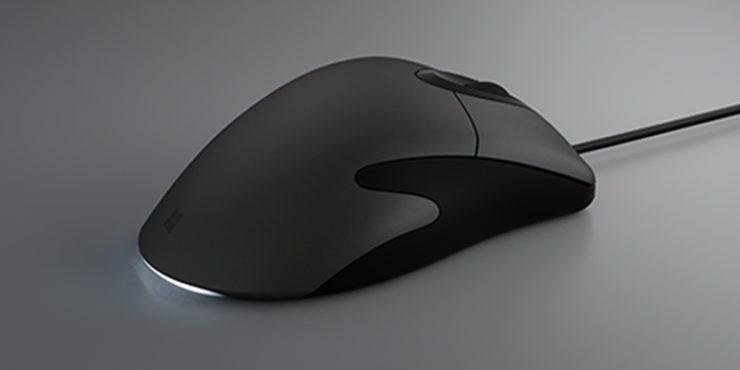 The original IntelliMouse revolutionized the industry of input devices being the first to feature a scroll wheel, optical sensor and later introducing one of the first ergonomic designs, as well as side buttons. It was truly ahead of its time and refined computer mice. Later, the mouse fell out of the market, taken over mostly by the likes of Logitech, and has been discontinued for 5 years, until now.
Microsoft is resurrecting the mouse with the IntelliMouse Explorer 3.0. The design picks up mostly where it left off, but adds a slick new dark finish (which looks a lot nicer than eggshell white), while also adding new features, such as 3 customizable buttons and Microsoft BlueTrack for use on glass.
It's not the most exciting product I've seen, and it's not much for gamers, but for most people the IntelliMouse is perfect. Comfortable and iconic design and high DPI range in an incredibly high quality package. If this mouse works well, it could be the best option for 90% of computer users. Hey, anything beats the Microsoft Arc (ugh, even the name makes me sick).
It's listed on Microsoft's product page at $40, and should be coming very soon.
Let me know if you'd like to see a review when the mouse comes out.
[ Microsoft ]