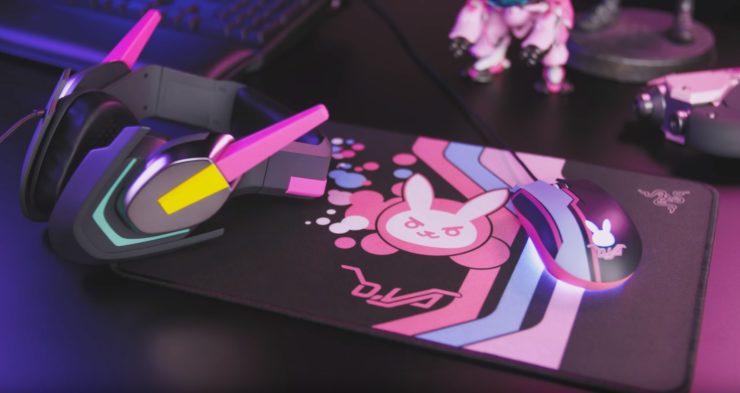 Razer, the now major phone smartphone brand, has announced a headset and computer mouse in the style of D.Va from Overwatch at Blizzcon 2017. Now, don't sit here and tell me you don't play Overwatch, everyone plays this game, it's the digital equivalent of heroin.
The headset, modeled after the one the mech pilot Hana Song wears, has a range of 20 Hz – 20 kHz, 40 mm drivers, Neodymium magnets and weighs a total of 322g. Remember, D.Va was a professional gamer in South Korea before signing up to fight for her country. Yea, this game really is for nerds.
The mouse is rated as being "tournament-grade", and I'm sure it's great, but let's be real here, the headset is the real star of the show.
The headset will retail for $79, and will be available soon. Oh, and the mouse is available now for $59.
I want that headset, It'll complete my D.Va cosplay. Now, I won't cosplay outside, but I will wear it around the house and stare at myself in the mirror.
[ Razer ]