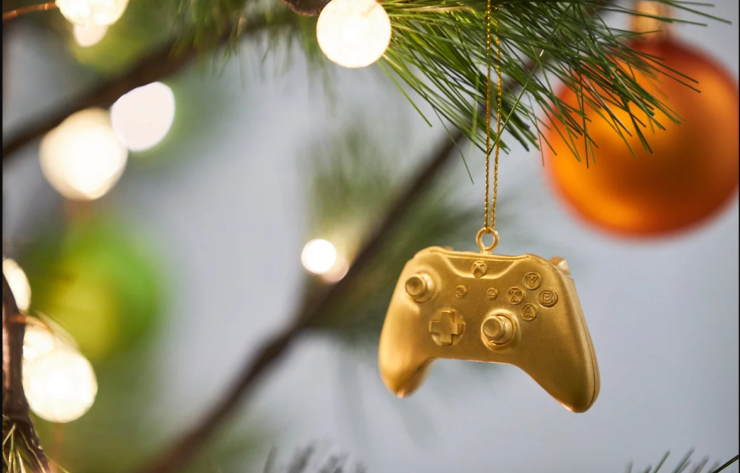 What could go better with that shiny new Xbox One X than some Christmas ornaments? And nothing says Merry Christmas like a gold-plated ornament made to look like an Xbox One controller.
Thankfully, Microsoft hasn't completely lost their minds, because rather than selling these gold ornaments to people with more money than sense, they're giving them away as prizes on their Facebook page. Four to be exact, and they'll be given away within the coming weeks.
Though I'm not sure where the $5K figure comes from, is that how much Microsoft is giving you in addition to the ornament, or is that how much they're worth. I mean, if they're only gold-plated then you could probably only get $17 and an old pair of slightly damaged speakers from your local pawn shop.
Anyway you could always get a non-fancy white ornament from Microsoft, but those probably aren't worth $5,000.
[ Gizmodo ]