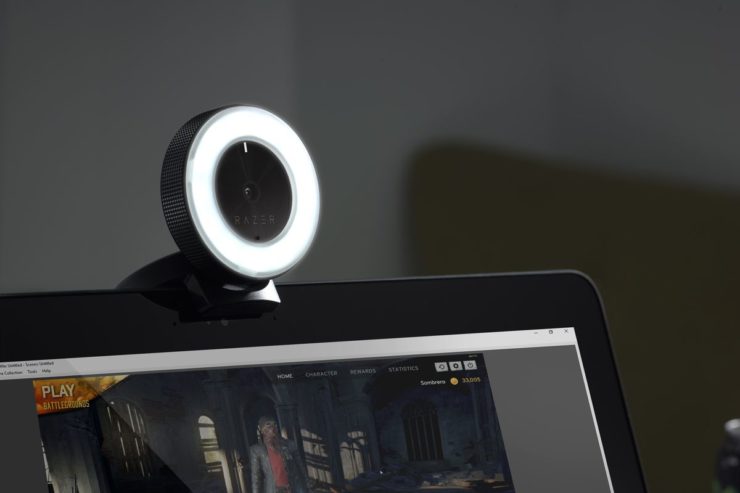 Razer knows there's big potential in catering to streamers. Those with the largest audiences list their gaming setup and many of their fans will go out and buy the same gear as their favorite streamers. And while Razer already has some of the best peripherals, like gaming mice and mechanical keyboards, they've fallen short on other products such as quality microphones.
Now, they've hoping to change that with two new products, the Siren X, a zero-latency USB microphone built to dampen vibrations, and the Kiyo, a 1080p webcam with a ring of 12 LED's for much better selfie lighting. The brightness of the lights can even be changed between 12 different levels.
I just love ring lights, they add so much to an image with so little effort, and the Kiyo could be a great camera for streamers who travel, because they'll always have that great lighting. Both the Kyio and Siren X are $99 and are available now through Razer.
I guess the Kyio could also be used for porn streamers, just saying.
[ Razer ]