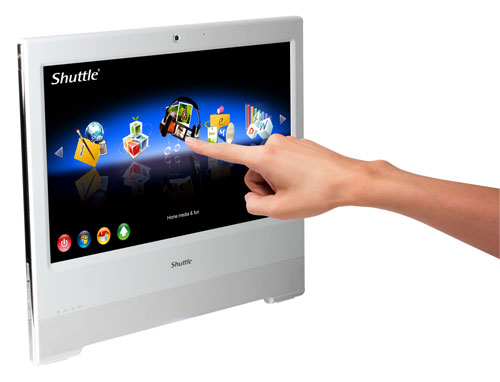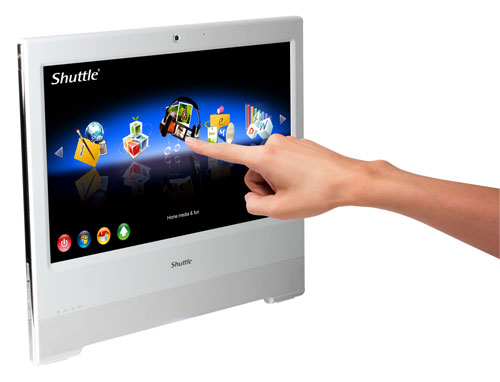 By Shane McGlaun
I like all-in-one computers, the compact designs that put everything inside the LCD of the PC make for less clutter on your desk. The only downside to an all-in-one is that they typically offer less power than a traditional desktop PC. Shuttle has an all-in-one PC called the X50 that it debuted a while back.
Shuttle has now debuted the X50 barebones PC that the buyer adds their own storage, RAM, and OS to. The machine comes with an Intel Atom 330 dual-core CPU tucked inside the 15.6-inch touchscreen chassis. Other features include a 1.3-megapixel webcam, memory card reader, gigabit LAN, stereo speakers, and a mic.
Power for the machine comes from an integrated 65W fanless power supply. The barebone rig lacks an optical drive so users will need a USB drive or external optical drive to install the OS. The X50 barebone will launch at the end of the month for EUR 361.
[ Shuttle ]