By David Ponce
There's no reason that webcams have to look like some ugly mechanical thing you stuck on your desk somewhere just because you had to. Nor is it even necessary to hide them altogether, the way Apple has. We vote for getting a little whimsical, and turning them into something like the Bubble Head. The cam itself is mounted into the head, while the body contains a copper skeleton and is covered in durable Thermoplastic Polyurethane. This means you can reconfigure the little guy any which way you want, and integrate him into your environment, as if he was really meant to be there; hang him on your screen, sit him on your books or make him climb the included ladder.
As a final design touch, LEDs were integrated on the circumference of the cam, serving a dual purpose as a clock that syncs with system time even when not in use.
Unfortunately for us, Bubble Head is still at the prototype stage. It was designed by one Eric Zhang, and there seems to have been a few prototypes made, although there's no appearance of mass production just yet. If ever.
If you like pictures though, keep reading, cause we included a whole bunch.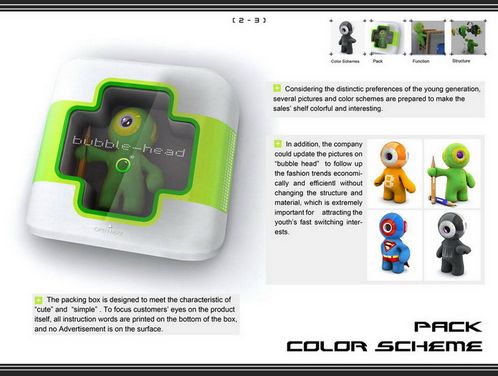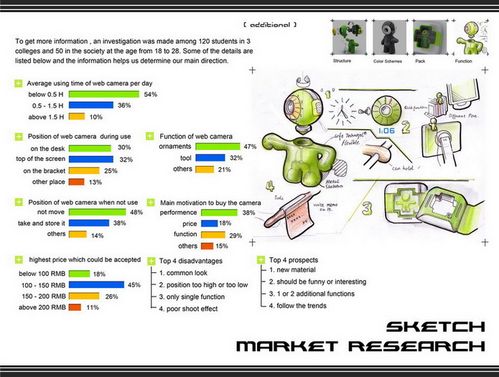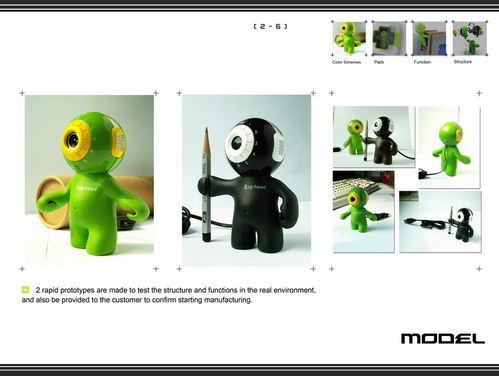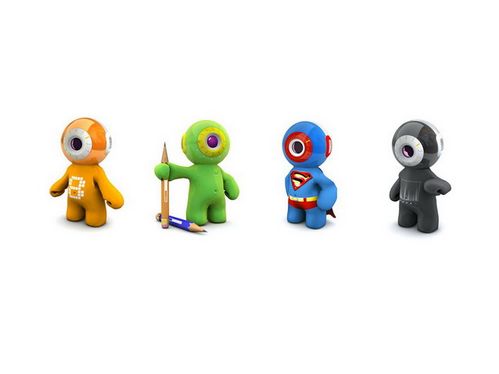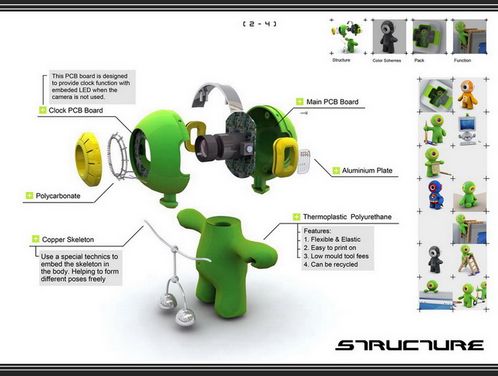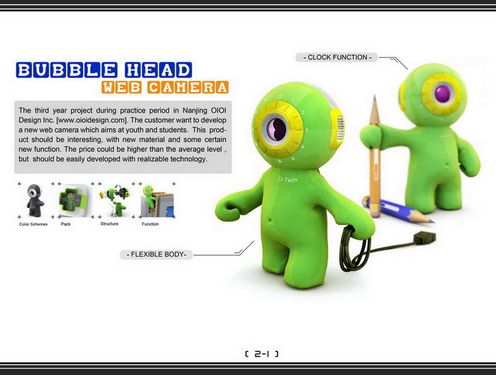 [ Bubble Head Concept ] VIA [ Newlaunches ]