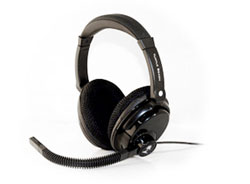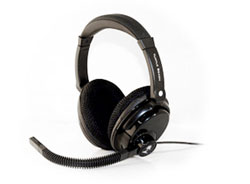 By Shane McGlaun
Turtle Beach has been making nice gaming headphones for the PC and the Xbox for a while. The line has been a bit scant on headphones for the PS3 though. I have used several of Turtle Beach's PC surround sound headphones and they work pretty well.
The company has now announced a new set of gaming headphones called the P21 for the Sony PS3 console. The P21's feature a USB powered inline amp to provide deep bass. A mic boom allows players to take advantage of in game chat functions.
The amp features independent control for volume levels of the chat and game audio. Bass boost allows for deeper explosions and better music in movies. The P21 will also work with a PC when used with the optional RCA to 3.5mm adapter. Turtle Beach will sell the P21 headphones for $79.95 online and in major retail outlets.
[ Turtle Beach ]