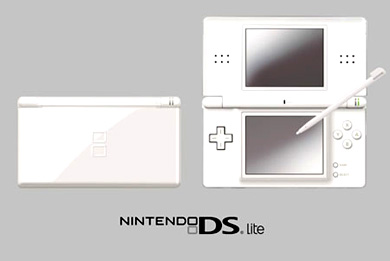 By David Ponce
You can get this news in a million other places. Still, I didn't want OhGizmo to be the only gadget blog in the world not to report on the fact that the Nintendo DS lite will be available in the US on June 11th, for $129.
And why is this cool? Well, if you haven't heard about the new Super Mario Bros. game coming out May 15th, you're missing out. I, for one, will be purchasing a DS lite solely for the purpose of playing that game. Hell, I barely have time to sleep, but I think that game is worth it.
Don't believe me? Come inside and check out some crazy footage from the game.
[Nintendo DS Lite On June 11th] VIA [TechEBlog]