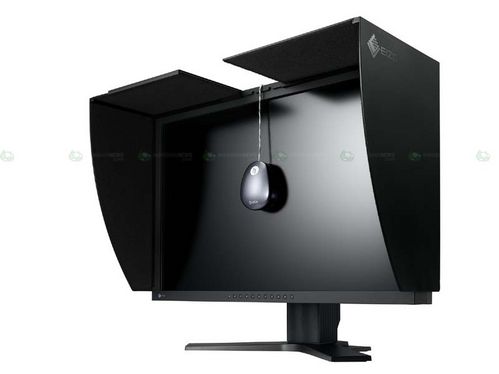 By David Ponce
Either Eizo's got some magic in its monitors, or we can't read specs anymore. See, the company has announced they're releasing a 24.1 inch monitor called the CG241W, from their ColorEdge series. It's supposed to be the cream of the crop, aimed squarely at professionals and their fat wallets. But here's where we're disconnecting: the specs don't seem out of this world.
[The monitor] sports a widescreen 1,920 x 1,200 resolution panel and a 178-degree viewing angles. Even better, it offers 300 cd/m2 brightness, 850:1 contrast ratio, and is optimized by the company so it features the most accurate look right out of the box.

As for inputs, it's got a slew: DVI / VGA inputs, multiple USB 2.0 ports, VESA compatibility and much more.
So, is this enough to justify the $1,718 price tag? It's got a fancy hood around it, but surely that's not enough to convince anyone to take a $2k bite out of their budget. There is the possibility that there are more details that we're not aware of, seeing as the product page is in Japanese. If anyone stumbles on gold there, let us know. Meanwhile, we can tell you that the monitor comes out next month.
One more picture and links after the jump.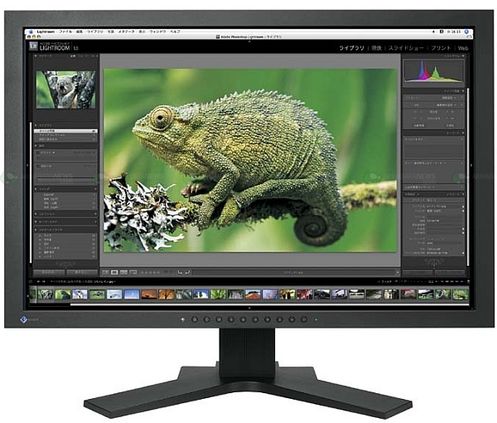 [ Eizo 24.1 Inch Monitor ] VIA [ Akihabara News ]