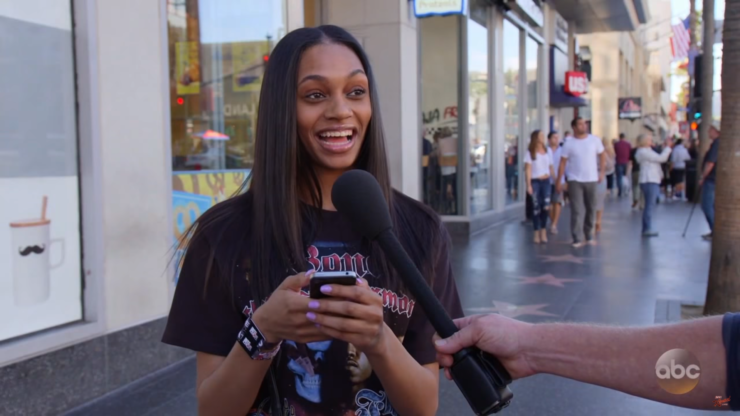 Every so often, Jimmy Kimmel does a street segment showing people the hottest new gadget, but it's really an old or completely different version of that new product. And somehow, he always finds morons who believe they're looking at the newest iPad, when it's really an old copy of Highlights Magazine from June 1992, with Hitler mustaches doodled on every person's face. "Oh wow, it's so light and different."
But this time Kimmel's taken it too far. The iPhone X hype has been everywhere and, yet the segment shows people being tricked into the thinking an old iPhone 4 is the new $999 iPhone X.
It's so obvious that my only question left is, how did the actors later spend the $25 they were paid?
Man I really am just a buzzkill, aren't I?
Hit the jump for the video.